Feeling adventurous? Consider trying one of the most difficult food challenges in Pinellas County! Be warned, however, as while many have tried to take on these food competitions, few have managed to complete them. Whether you prefer a food challenge based on maximum heat or obscene quantities, you can certainly find something nearby!
The 32" Pizza Challenge at Madison Avenue Pizza
A 32-inch pizza may not sound worthy of a food challenge, but anyone who has ordered one from Madison Avenue Pizza in Dunedin can say it's much larger than it sounds. In fact, according to Owner and chef Sean Ferraro, its size was determined by the width of the pizzeria's front door.
I had to fit within the constraints of my front door so we settled on 32-inches. It's the biggest that could get out of the front door without having to tilt it.
The 32-inch pie, which costs $99, can feed up to 20 people. A lot goes into making each pie as it takes roughly 20 minutes just to prepare it for the oven. According to Ferraro, some people who order the pie can't even fit the pizza in their cars!
The "That's What She Said" 32" Pizza Challenge Rules
Two People Per Team
One Hour Time Limit
Minimum one topping
Winners of this food challenge not only get their meal for free, but they each receive a "That's What She Said" t-shirt, and their photo on the wall. To date, only five teams can say they've successfully completed the pizza challenge at Madison Avenue Pizza!
RELATED ARTICLE: Reboot in Dunedin is every gamer's holy grail
The Eat Heat Challenge at Quaker Steak & Lube
Think you can handle spicy food? Quaker Steak & Lube puts wing-lovers to the test with their Triple Atomic wing sauce, which reaches approximately 500,000 on the SHU heat scale! With a location conveniently located in Clearwater, there's no reason not to head down there and try this food challenge yourself!
Quaker Steak & Lube's locations throughout Southern United States have attracted a number of celebrities, some of who have tried their hand at the Eat Heat Challenge. Some famous customers around the country have included Jim Belushi and members of the Duggar family.
The Eat Heat Challenge Rules
Sign a Waiver
Eat Six Wings
It may only be six wings, but they're doused in a hot sauce made from scorpion venom pepper, concentrated capsaicin, and juice from wild berries. Those who can handle the heat are awarded a t-shirt and featured on the restaurant's social media pages.
RELATED ARTICLE: Everything you want to know about AVA, the driverless shuttle in Dunedin
The 8-Pound Challenge Pho at Tasty Pho
A pho bowl may not sound like a difficult challenge, but that all changes when it fills up a bowl large enough to hold 8lbs. of noodles. The Challenge Pho at Tasty Pho in St. Petersburg is just $35 and contains a slew of meats and vegetables. According to their menu, it contains rice noodles, rare beef, meatball, brisket, tendon, flank, and tripe topped with sliced onions, spring onions, and cilantro.
Before you attempt this pho challenge, just know that Raina Huang in the above video is a competitive eater and has successfully completed hundreds of food challenges. She may make it look easy, finishing in under 19 minutes, but that doesn't mean you will!
The Pho Challenge Rules
No Substitutions
30 Minutes To Complete
One Minute Of Prep Time AFter Bowl Is Served
Winners receive a $25 gift card to Tasty Pho and receive the 8-pound pho bowl for free.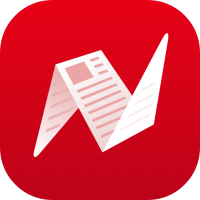 The Stack Attack Challenge at Shula Burger
Shula Burger of Tampa |
Facebook
Looking for a burger challenge? Then look no further! The Stack Attack Challenge at Shula Burger in Tampa is every stomach's worst nightmare. In addition to four beef patties, the 48-ounce challenge meal also includes four slices of bacon, two slices of American cheese, two slices of Swiss cheese, lettuce, tomato, and pickles on a brioche bun. That's not all though.
The Stack Attack Challenge meal also includes two large onion rings, an enormous pile of fries, and a glazed donut for dessert. This solo food challenge has a 48-minute time limit, but many who attempt eating the meal compete to beat the best time record of four minutes and 48 seconds.
Shula Burger of Tampa |
Facebook
The Stack Attack Challenge Rules
Solo Food Challenge
Must All Be Eaten In Under 48-Minutes
Those who complete the challenge receive their meal for free, get a free t-shirt, and are featured on Shula Burger's Wall of Fame.
RELATED ARTICLE: 6 Highest-rated tattoo shops in Pinellas County
The World's Spiciest Ice Cream Challenge at Snobachi
If you've completed spicey food challenges in the past, you may want to try your hand at The World's Spiciest Ice Cream Challenge. The Reaper Roll at Snobachi Handcrafted Ice Cream in Tampa has even the most practiced competitive eaters sweating profusely and running to the bathroom. (You can read about how a Tampa Bay Times reporter wound up stripping down and pacing in the shop's bathroom here!)
The Reaper Roll is made by first adding two Carolina Reaper peppers to traditionally rolled ice cream. Carolina Reaper peppers are thought to be the hottest chili peppers in existence measuring at nearly two million Scoville Heat Units. The dish is then topped with a dollop of whipped cream infused with Mad Dog 357 No. 9 Plutonium, a substance also measuring at two million Scoville Heat Units. Only a handful of people have been able to complete the challenge!
Snobachi Handcrafted Ice Cream |
Facebook
The World's Spiciest Ice Cream Challenge Rules
Ice Cream Can Be Eaten At Any Pace
Solo Challenge
No Food, Drinks, Or Bathroom Breaks Throughout The Challenge And For 20 Minutes After
Winners get free ice cream from Snobachi once a week for a year!
Which food challenge in Pinellas County are you going to try?
#HiddenGems