Looking to shake things up a bit on date night? Fortunately, Pinellas County offers a ton of options for you and your partner to do when you're looking to spend some quality time together. Instead of settling for another night in front of the television, try one of these unique date night ideas for Pinellas County locals!
1. Bike Along The Pinellas Trail
Get some fresh air and exercise with a bike ride along the famous Pinellas Trail! There's plenty to do and see along the way. Best of all, if you and your partner work up an appetite, there are plenty of restaurants and bars along the trail to stop at.
2. Take A Hot Air Balloon Ride
Is taking a ride on a hot air balloon something you've always wanted to try? Don't wait any longer! There are several options in Pinellas County to choose from including Big Red Balloon Sightseeing Adventures and American Balloons near Tampa.
3. Stroll Along The Tampa Riverwalk
Take in the waterfront views while walking along the Tampa Riverwalk! There's plenty to do in the area including shopping, dining, parks, museums, and an aquarium. Grabbing a drink doesn't mean having to stop exploring either! Request a to-go cup for your cocktail at any of the restaurants or bars and you can simultaneously sip and stroll.
RELATED ARTICLE: The extraordinary history that led to Dunedin's infamous orange murals
4. Spend The Day At A Local Resort
Being a local doesn't mean you can't take advantage of all the resorts in the area. Get a day pass to the resort of your choosing and spend the day by the pool sipping on cocktails with your partner. Who says you have to be on vacation to enjoy such luxuries?
5. Go On A Brewery Bar Crawl
If you and your partner enjoy trying local craft beers, then taking the day to do some brewery hopping just might be the kind of date you need. Brew Bus around Tampa and Brew Tours by Thirsty Pelican around St. Petersburg are just a few organized options to choose from!
6. Try Your Hand At Shuffleboard
Whether you're a pro or a first-timer, shuffleboard can be a fun way to spend date night. The St. Petersburg Shuffleboard Club opens its courts to the public on Friday nights, making a one-of-a-kind evening. You can even bring your own food and drinks to make it something truly special!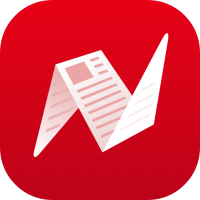 7. Sign Up For Goat Yoga
Goat yoga is the hottest craze for a reason! How often do you get to hang out with a bunch of adorable goats? Get in some exercise and laughs with your partner by giving this trend a try. You can find these events at Pinellas Farm in Largo and The Grady Goat Foundation in Thonotosassa.
8. Play Nintendo
Whether you're a gamer or not, there's no doubting that a night playing some old-school video games sounds like a blast! At Reboot in Dunedin, you can do just that! In addition to 14 rotating taps and craft beers, date night at Reboot includes access to a ton of video game systems, arcade games, and pinball machines. You and your partner won't want to leave!
9. Picnic In A Pickup
Rent a pickup truck or convertible for the night and stock up on your favorite food and drinks. Drive out to one of Pinellas County's scenic areas and have a picnic with your loved one! Relax in the car with some tunes or bring a blanket for a classic picnic in the park. Either way, it'll be a night you won't soon forget!
RELATED ARTICLE: Locals reveal what makes Dunedin, Florida so special
10. Paint Some Pottery
Paint nights may be all the rage these days, but why not change it up and paint some pottery? What was once a popular activity for kids has become a fun way to spend date nights for many couples. Most places allow you to bring your own food and wine, making your night out even more enjoyable. Art from the Heart Cafe in Dunedin, Seagull Ceramics in Clearwater, and Divine Ceramics in Palm Harbor are just a few options to consider.
11. Go Rollerskating
Get back in touch with your inner child and take your partner to a local roller rink for a special night out. Watch as those skills come back to you moments after you strap on your skate rentals! Either that or you'll find yourself falling into your date's arms throughout the night. Sounds like a win-win!
12. Go Thrift Shopping
One Georgia couple went viral after they decided to spice up date night with a trip to their local thrift store. After giving each other a $10 spending limit, they each chose an outfit for their partner to wear out on the town. Not only did it make for a great story, but they made memories that will certainly last a lifetime!
Enjoyed this article? Follow me to receive updates on Pinellas County news and events!