Ever wonder where all the oranges around Dunedin, Florida came from? You certainly aren't the first one! More than just a trend, Dunedin's oranges are deeply rooted in the town's citrus packing history dating back to the 1880s. They were then reintroduced by a local artist in 2009 after a wild night of painting oranges on storefronts around town caught the media's attention.
Today, in addition to storefronts you can find these masterpieces on residential homes, postcards, t-shirts, and just about anywhere else you can think of! Here's everything you need to know about the extraordinary history of Dunedin's oranges:
The History of Dunedin's Orange Groves
Vintage postcard

| Rogers Cleaners Facebook
In 1883, two Wisconsin men met in Florida after moving to the area to pursue business opportunities. Lee Bronson Skinner and A.L. Duncan invested in Dunedin's orange groves, a decision that would go on to earn them the title "ambassadors of big business and industry."
Duncan went on to build Milwaukee Groves and later would develop an interest in plant propagation. He created the Duncan grapefruit, which is difficult to find but still around today. Skinner went in another direction, working more on the mechanics involved in fruit production.
RELATED ARTICLE: Locals reveal what makes Dunedin, Florida so special
He created machinery that would wash and sort fruit, which caught the attention of many others in the industry. High demand for these devices among other citrus producers led to the development of Skinner Machinery Co. Ultimately, Skinner bought Duncan's grove and became the leading citrus producer in the industry.
Developing Fruit Concentrates
Dunedin History Museum
| Facebook
Skinner's son Bronson took over his father's business in 1911. In 1935, he founded Citrus Concentrates, Inc. which focused on creating fruit concentrate products, a new concept at the time. It wasn't until 1944, during World War II, that his idea took off.
The war caused an interruption in trade, leaving the United States without access to many citrus fruits we received from the Mediterranean. To make up for the vitamin C shortage in the country, the government offered to build Bronson a new production plant for over $1 million. The deal was a success and Citrus Concentrates, Inc. sold over 28 million cans of fruit concentrate.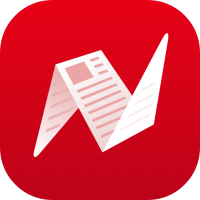 Unfortunately, in 1945 a fire destroyed the plant, but not before Bronson developed a new product. Sun-Filled frozen citrus concentrates were manufactured in a new building until they were bought out by Snow Crop Industries in 1948. They were bought by Minute Maid in 1954 and are now owned by Coca-Cola.
Painting Dunedin Orange
On April 13th, 2009, Dunedin residents woke up to a pleasant surprise. The town had been mysteriously painted orange in the middle of the night! The murals replicated the logos on vintage orange crates, but where did they come from?
RELATED ARTICLE: 13 Fun Facts About Dunedin's Compelling History
It was soon revealed that local artists Steve Spathelf and Marsha Goins had stealthily painted oranges on storefronts around town in the wee hours of the morning. According to an interview Spathelf did with City of Dunedin, the decision to paint oranges around town came to him after a change in the industry left him concerned about the future of his career.
I thought, 'Well I'll paint public murals' and I thought a good theme would be the old orange crate labels of which Dunedin is known for ... Everyone thought it was a good idea but no one wanted to pay for it, so I grew kind of frustrated and decided, 'Well I'm just gonna paint oranges in the middle of the night like they fell off a truck or something all over town.'
That night Spathelf, also known as "The Orange Guy," and Goins painted seven locations with the now infamous Dunedin oranges. People became infatuated with finding each one, and it quickly gained media attention. Instead of getting in trouble for vandalizing private property, business owners began putting up signs requesting their very own orange murals!
Since that infamous night, Dunedin oranges have become a hot commodity and hundreds can be found around town. The Chamber of Commerce honored Spathelf's and Goins' act of rebellion by creating an organization to promote public art, which is funded by the town's annual Orange Festival.
You can watch the full interview with Spathelf here:
Follow me to stay up to date on Dunedin news and events!