Looking to celebrate Cinco de Mayo in the Dunedin area? Then you've come to the right place! While it may not be as lively as it has been in years past, several local bars have organized events you won't want to miss.
From tequila tastings to bar crawls, kick off Cinco de Mayo weekend with one of these nearby events!
Saturday, May 1:
Yappy Hour at Sea Dog Cantina
The newly-renovated Sea Dog Cantina is hosting Yappy Hour in honor of Cinco de Mayo this year. The event will include food and drink specials, raffles, giveaways, and a prize for the best-dressed pup! All proceeds will be donated to Limbo Chihuahuas Chihuahua Rescue.
Attendees are asked to bring an unopened can or bag of dog or cat food to be donated to The Harbor Dish food pantry. Donations will go to animals in need.
Location: Sea Dog Cantina | 26200 US Highway 19 North, Clearwater
Time: 2:00 pm - 4:00 pm
Cost: Free
RELATED ARTICLE: 7 Cinco de Mayo celebrations in St. Petersburg you won't want to miss
Cinco de Drinko bar crawl
Top Shelf Crawl is hosting its annual Cinco de Drinko bar crawl this Saturday. The event begins at MacDinton's where attendees can register at 2:00 pm. Tickets include free admission to all participating bars, drink and taco specials, souvenir Cinco de Mayo beads, and more!
Bar crawl schedule:
MacDintons | 2:00 - 4:00 pm
One Night Stand | 6:00 - 8:00 pm
Thirsty First | 4:00 - 6:00 pm
The Avenue | 5:00 -7:00 pm
Crafty Squirrel | 6:00-8:00 pm
Pour Judgement | 4:00 - 6:00 pm
Whiskey Exchange | 8:00 -10:00 pm
Parks & Rec | After Party
Location: MacDinton's St Pete | 242 1st Avenue North, St. Petersburg
Time: 2:00 pm - 1:00 am | Check-in 2:00 pm - 4:00 pm
Cost: $19.65 per ticket
RELATED ARTICLE: 9 Of The Most Unique Bars In Pinellas County
Wednesday, May 5:
Tequila & Tacos at the Fenway Hotel
Hosted by Tequila Aha Yeto, the historical Fenway Hotel will be celebrating Cinco de Mayo with a tequila tasting in their ballroom. Each tequila cocktail will be paired with a specialty taco. Guests will each receive four tastings while seated at socially distanced tables, and have the opportunity to purchase bottles of their favorite tequilas!
Tequila & Tacos tasting menu:
Aha Yeto Blanco tequila | Cucumber Cilantro Margarita | Taquitos de Pollo with charred tomato salsa
Aha Yeto Reposado tequila | Coconut Mint "Mojito" | Tacos de Pescado with red snapper, salsa verde, and cotija
Aha Yeto Anejo tequila | Old Fashioned | Tacos de Birria with braised beef, Quesillo, and consomme
Aha Yeto Diva tequila | Poblano Verde | Tostadas Dulces with a cinnamon sugar tortilla, vanilla ice cream, Dolce de Leche, and cocoa nib
Location: Fenway Hotel ballroom | 453 Edgewater Drive, Dunedin
Time: 6:00 pm - 7:30 pm
Cost: $35 per person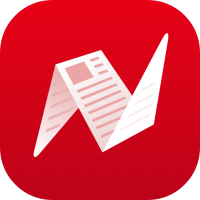 Cinco de Mayo at Eddie's Bar & Grill
Eddie's Bar & Grill |

Facebook
If you're looking for a family-friendly spot to celebrate Cinco de Mayo, then Eddie's Bar & Grill is where you need to be. In addition to an extensive menu and over 50 beers on tap, Eddie's will also have drink specials going all day to help get the party started! With a large game room and dozens of televisions, there's also plenty to keep the kids busy.
Cinco de Mayo drink specials:
$4 Jose Cuervo
$4 Corona Bottles
$4 Corona Light Bottles
$4 Modelo Bottles
Location: Eddie's Bar & Grill | 1283 Bayshore Boulevard, Dunedin
Time: All day
Cost: Free
RELATED ARTICLE: Rainy day? There's still plenty to do in Dunedin, Florida
Cinco de Mayo Bash at The Brown Boxer North Beach
The Brown Boxer |

Facebook
Let loose this Cinco de Mayo at The Brown Boxer North Beach. DJ China will be hosting a "Special Wild Out Wednesday" featuring DJ Keytone and DJ R-Son. Additional entertainment includes pool tables and a full arcade!
Drink specials:
$5 Margaritas
$5 Coronas
$5 Teremana Tequila
Location: The Brown Boxer Pub & Grille | 483 Mandalay Avenue, Clearwater Beach
Time: 10:00 pm - 4:00 am
Cost: Free
Did you enjoy this article? Follow me to stay up to date on Pinellas County news and events: