Looking for something special to do with mom this Mother's Day? We've got you covered! From brunch to high tea, these are the most popular events going on in and around Dunedin this year. Make plans fast though as reservations are limited!
Events on Saturday, May 8:
Tea at St. Michael Old Catholic Church
St. Michael Old Catholic Church is hosting an afternoon of tea and snacks in honor of all of the mothers out there. Spend Mother's Day with the family sipping tea and munching on finger sandwiches, cakes, cookies, and more! The event includes raffles and games and is open to all denominations.
Location: St. Michael Old Catholic Church | 2680 Bayshore Road, Dunedin
Time: 2:00 pm - 4:00 pm
Cost: Suggested $10 donation
Mother's Day at Suncoast Primate Sanctuary
This year, Suncoast Primate Sanctuary will be hosting a two-day Mother's Day event your family will love. Home for over 120 animals, you and the family can meet Chimpanzees, Orangutans, Monkeys, Reptiles, Birds, and more! Moms can enjoy free admission, flowers, tea, and cookies. Take the family on a tour of the grounds or bring your own lunch picnic. This special Mother's Day event will be going on both Saturday and Sunday!
Location: Suncoast Primate Sanctuary | 4600 Alt 19 N, Palm Harbor
Time: 10:00 am - 4:00 pm
Cost: Suggested donation of $15 per adult | $10 per child
RELATED ARTICLE: Dunedin artist shares emotional tribute to COVID healthcare workers
Events on Sunday, May 9:
Lunch at Bon Appétit
Bon Appétit offers more than just fantastic cuisine and quality cocktails. Being on the water, they also offer a breathtaking view of the marina in Downtown Dunedin. This Mother's Day they will be serving two dining options, a 4-course meal and a touchless buffet. If lunch doesn't work for you, no worries! They're running this special until 8:00 pm, so enjoy dinner instead! Reservations are highly recommended and can be made by calling (727) 733-2151.
Location: Bon Appétit | 148 Marina Plaza, Dunedin
Time: 12:00 pm - 8:00 pm
Cost: $79.95 per adult | $22.50 per child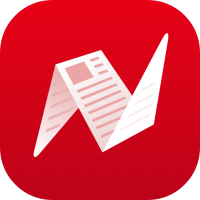 Family-style brunch at HEW Parlor & Chophouse
The HEW Parlor & Chophouse in the historic Fenway Hotel is hosting a family-style Mother's Day feast. Main courses include smoked salmon, chicken & waffles, pappardelle pasta, and more! Reservations are suggested and can be made online or by calling 727-608-6620.
Location: HEW Parlor & Chophouse | Fenway Hotel | 453 Edgewater Drive, Dunedin
Time: 11:00 am - 3:30 pm
Cost: $55 per adult | $25 per child
RELATED ARTICLE: Rainy day? There's still plenty to do in Dunedin, Florida
High tea in The Nest at Caracara
Looking to class things up a bit for mom this year? Consider taking her to high tea in The Nest at Caracara! Guests will be offered a selection of savory and sweet finger foods to snack on alongside a variety of local teas. According to the event's description, "Big hats and feathery fascinators welcome!" Call (727) 221-5444 to make your reservation today!
Location: The Nest at Caracara | 730 Broadway Suite 4, Dunedin
Time: 12:00 pm
Cost: $50 per person
Get creative at Divine Ceramics
If you're looking for an activity the whole family will enjoy, consider taking mom and the kids to Divine Ceramics in Palm Harbor. Everyone can choose from their selection of ceramic pieces, after which you'll get to paint them however you please. Once they're complete, they'll be fired and can be picked up in just a week! Choose one of two available time slots, and feel free to bring your own snacks! Space is limited so call (727) 475-9843 to make your reservation now!
Location: Divine Ceramics | 2706 Alternate 19 North, #114 | Palm Harbor
Time: 11:00 am - 2:00 pm | 2:00 pm - 5:00 pm
Cost: Varies based on selected ceramic
RELATED ARTICLE: Locals reveal what makes Dunedin, Florida so special
Brunch in Philippe Park
The Difference Church is hosting a free Mother's Day brunch in Philippe Park. The event will include a brief service followed by food, pastries, coffee, and virgin mimosas! Crafts will be available for the kids to enjoy while mom gets to spend the day with her family in the park. It will be held in the large Pavilion by the water.
Location: Philippe Park | 2525 Philippe Pkwy, Pavilion #2, Safety Harbor
Time: 10:00 am - 12:00 pm
Cost: Free
#HappyMothersDay
Enjoyed this article? Follow me to receive updates on news and events in Pinellas County!