Local artist and instructor Candy Schultheis was teaching at the Dunedin Fine Art Center when COVID-19 struck. Like so many of us, she and her husband became consumed by the evening news while stuck at home, searching for any indication of when it would all be over.
As Schultheis watched catastrophe unfolded on her television screen each night, she couldn't help but develop compassion for all the selfless healthcare workers putting their lives on the line to fight this virus.
She described how the pandemic started for her saying:
I would cry every night watching what they were going through ... As horrible as the deaths were, the endless battle for the healthcare workers did not get the attention I felt they deserved.
These sentiments inspired Schultheis to begin painting portraits of nurses and doctors on the front lines. Each piece is heartwrenching as it accurately captures the despair and overwhelming exhaustion on all of their faces.
RELATED ARTICLE: Locals reveal what makes Dunedin, Florida so special
I wanted us all to feel their pain, exhaustion, heartbreak, despair, shared sorrows, shared joys, their hopes, successes, compassion, strong fellowship, and their light to the world.
Positive feedback to the first few pieces was healing for the artist, encouraging her to create The Heroes Series. The collection is now made up of thirty oil paintings, each paying tribute to healthcare workers with the emotion that can be seen in each brushstroke.
Many of the positive responses have come from healthcare workers themselves, an effect Schultheis has found overwhelming at times.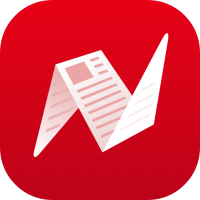 However, not everyone has appreciated Schultheis' paintings. After sharing images of her work online, she received some surprisingly hateful comments.
I've had Hitler put under my paintings, been accused of promoting socialist propaganda by glorifying the pandemic, and told I was in a suicide COVID cult and was clinically insane. To name a few.
Despite this occasional negativity, Schultheis continues to impact the community with her art. The Heroes Series has captured the attention and hearts of many Dunedin locals, and after you see the paintings you'll understand why. Schultheis captures the emotions of her subjects in such a way that audiences can't help but experience similar sentiments.
RELATED ARTICLE: Tips for making your own Dunedin-inspired outdoor chandelier
The fact that all of the pieces in this series are based on photographs of actual healthcare workers tugs at heartstrings even further. Selected by the artist herself, Schultheis chooses which photos to paint based on which she finds most touching.
The photo's I chose to paint are the ones that touch my heart the most ... I do change [some] of the photo, often making people and places 'generic.'  It's the emotions I am painting that are important to me.
As healing as this series has been to healthcare workers and the community, it has had a significant impact on the artist as well.
Painting this series has touched me in so many ways, as a member of the community and as an artist. It has made me much more sensitive to what others are going through. I can't talk about it without tearing up.
You can view all of the paintings in The Hero Series as well as the rest of Schultheis' work on her website. She also has pieces on display for purchase at the Dunedin Fine Art Center in Downtown Dunedin, the Celestial Circle Metaphysical Store in Palm Harbor, and the Art Lovers Boutique in New Port Richey.
Interested in a specific painting? Contact Schultheis here to inquire about purchasing any of her pieces!
Follow me to stay up to date on Dunedin news and events!