Image Source | Facebook
Whether you're familiar with Dunedin, Florida as a tourist or a local, you can't deny there's something special about the area. Unlike most waterfront cities, Dunedin offers a small-town vibe with a modern spin. Visitors never feel like they're walking around an old-timey village, or like the neighborhood is stuck in the past. On the contrary, Dunedin continues to grow, attracting developers, small businesses, and new residents regularly!
Outsiders will often pick up on the unique vibe the neighborhood offers, but may not be able to put into words what makes the area so appealing. However, locals are able to pinpoint these factors, and thanks to a question posted to a Facebook group created just for this one-of-a-kind quaint town, we now have the answer to this pressing question.
What makes Dunedin, Florida so special?
The town offers an active lifestyle

Image Source | Dunedin Bike Tours
To say Dunedin is an active community is an understatement. It's nearly impossible to live in town without getting in thousands of steps per day! Downtown Dunedin offers dozens of bars, restaurants, breweries, and stores all within walking distance of each other and residential areas.
On top of that, many locals enjoy biking around town or up the Pinellas Trail! Dunedin local Niki Plu describes her favorite parts about living in the area saying:
I love my neighborhood, the people, the smell of flowers in the morning, the sun reflecting off the water when I look west at the end of my street, downtown and its amazing merchants, the parks, green spaces and mature trees, the bike trail and the fact that I can ride my bike anywhere.
Walking and biking aren't the only ways to stay active in Dunedin though! Many residents enjoy kayaking off the causeway, going fishing, skateboarding, jogging, and partaking in outdoor yoga classes.
RELATED ARTICLE: 13 Fun Facts About Dunedin's Compelling History
Locals are friendly & laidback

Image Source | The Honu
You can't pass anyone on the street in Dunedin without giving them a wave or saying "hello!" It may be odd at first to those coming from states where this isn't the norm, but you quickly learn that this is more than a community. According to Dunedin local Elisabeth Bucci-Magnan, it's a family:
We could not imagine a better place to call home and raise our children! Dunedin is not a community, it's a FAMILY!!!! It's beautiful, we have the small-town feel! Breweries, everything you can think [of] for restaurants, shops, Baseball, amazing views, markets, great schools! All together DUNEDIN #1 all the way !!!
Newbies are no exception to being accepted, a factor local Marianne Schmidt beams about stating:
Dunedin welcomes newcomers with open arms and makes life magical. There is no place I'd rather be.
Not only are locals friendly, but they're laidback as well. It's hard not to be when you live in paradise! Whether you're having some lunch or hanging out at one of Dunedin's numerous breweries, you'll always find someone to chat with at the bar.
Marianne isn't the only new resident who feels this way, as newcomer Erik Smith loves how accepting locals are saying:
I love the laid-back [vibe], I can be anything I want and not be judged. So good to be accepted ... Glad I found a new home here!
RELATED ARTICLE: 9 Of The Most Unique Bars In Pinellas County
Sunsets are breathtaking

Image Source | Facebook
According to Scott Sterner and many other locals, living in Dunedin often feels like you're on a permanent vacation!
Love living here, every day I feel like I'm on vacation. Love all the microbrews, restaurants, shops, and the whole vibe. We enjoy the rail trail hopping from town to town as well. Let's not forget golfcart friendly, too.
Adding to the feeling of being on a permanent vacation are Dunedin's breathtaking sunsets. They have a way of eliminating stress and evoking an overall sense of calm, which has a lasting effect on local residents like Jay Gaughan:
What I really LOVE and enjoy is our beautiful sunsets that come daily.
Many Dunedin locals will enjoy the sunset from one of the several rooftop bars downtown, the marina, the beach, one of the parks along the Pinellas Trail, or along the Causeway. The views rarely disappoint!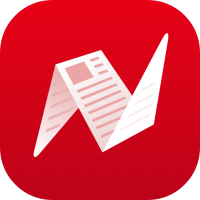 Extremely dog-friendly neighborhood

Image Source | The Living Room
Dunedin is one of the most dog-friendly neighborhoods in the country, earning itself the adorable nickname "Dogedin." Most restaurants go above and beyond to accommodate your furry friends, some even having a menu just for your pup! Shopping is the same, as the stores have no problem with your dog joining you inside as you browse.
For many residents, this is a huge perk of living in the area. Kathleen Martin is one of them saying:
[I] moved here [in] 2002 and couldn't pick a better home. Love walking/biking around town everyone says hi. Dog and people-friendly.
Dogs aren't the only animals that appeal to residents though! Locals enjoy the numerous wildlife preserves in Dunedin as well where birds, turtles, and even some gators call home. From the marina or beaches, it's fairly easy to spot fish, dolphins, and manatees!
RELATED ARTICLE: How Dunedin, Florida Earned The Adorable Nickname 'Dogedin'
The unexplainable X factor

Image Source | Local Tiki Rides
When addressing what makes Dunedin, Florida so remarkable, locals often mention an X factor that they can't seem to put into words. It's a "vibe" or a "feeling" that makes this quaint town hard to leave. Dunedin resident Jill VZ describes the area as "magical," saying:
I love Dunedin because it's the most magical place I've ever been to. Most of us that live here can't even find the right words to describe how special it is. We simply feel its unique vibe and blessings every day. Proud to be a part of it.
It may be unexplainable, but it's this X factor that draws people to the neighborhood. Every now and then, it also makes it difficult to go home! Local Stanley Stiles is just one of many current residents who came to Dunedin as a tourist and decided to make their visit permanent:
There's just something special about Dunedin that draws you in & holds you. Came here in 2012 for a visit went home to N.C., sold the house & moved here in 2013. Never want to leave.
RELATED ARTICLE: Tips for making your own Dunedin-inspired outdoor chandelier
Susan King is another Dunedin resident who chose to move to town practically overnight, saying:
One visit was all it took. Bought a place that week in Oct. moved in November from metro Atlanta.
As a recent resident myself, I know exactly how these locals feel! These combined factors were all it took for me to uproot my life and head south, and I haven't looked back since! What makes Dunedin, Florida so special to you?
Follow me for more articles on Dunedin news and events!