White Sangria | Bon Appétit
Wondering what the best cocktails are in all of Downtown Dunedin? So was I! After scouring the internet, I've compiled a list of the highest-rated drinks you can order downtown. My findings are based on verified customer reviews, comments, and ratings provided on everything from Yelp to Facebook!
The Blueberry Yum Yum at Sea Sea Riders
Sea Sea Riders is located right on Main Street in the heart of Downtown Dunedin. In addition to people-watching, customers love the restaurant's historic location and atmosphere. Reviews rave about their fresh and delicious seafood entrees, but the biggest draw is their famous CBD-infused cocktail.
Selected as one of the Top 10 Best Cocktails in America by Restaurant Hospitality Magazine the Blueberry Yum Yum at Sea Sea Riders is definitely one of the best drinks you can get in Dunedin!
The Blueberry Yum Yum | Sea Sea Riders
The Blueberry Yum Yum is made with Nolet's gin, champagne, blueberry shrub, and CBD. While it's a bit pricey at $15, most who've tried it say it's worth the cost! Not only is the drink delicious, but it's not overly sweet like many cocktails can be. The added CBD will "chill you out" according to one customer, as it's known for relieving stress and anxiety. It's truly a one-of-a-kind cocktail!
Runner Up: The Field of Dreams was voted Best Craft Cocktail in 2019 by Tampa Bay Creative Loafing Highball. It consists of Tito's vodka, lemon, vanilla, sugar, poppyseed, and whip. You can also add CBD for a few extra dollars!
RELATED ARTICLE: Workout From Home With Virtual Classes By Local Dunedin Studios
The Mexican Holiday at Sonder Social Club
Sonder Social Club customers rave about the craft cocktails made behind the bar, comparing both the quality and ambiance to establishments you would expect to find in major cities like Manhattan or Chicago. The cocktail bar's ominous vibe and lounge seating often lead to speakeasy comparisons. It doesn't hurt that Sonder Social Club keeps its restrooms hidden behind a large bookcase!
Sonder's best cocktail? According to reviews, it's the Mexican Holiday!
The Mexican Holiday cocktail | Sonder Social Club
The Mexican Holiday is a shaken cocktail made with Milagro Reposado tequila, lemon, and spiced chai topped with a red wine float. Guests who recommend this cocktail love how it's made of in-house and uniquely delicious ingredients. One customer wrote, "The Mexican Holiday was crafted so well that it never separated." It's the kind of cocktail that will have you feeling like you're on a beach resort far, far away!
Runner Up: The Brown Derby is also a favorite among Sonder's guests made with Old Grand-dad Bourbon, grapefruit, lemon, and honey!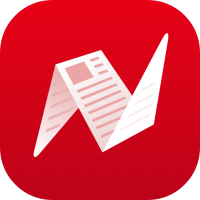 The Bloody Mary at The Rusty Lyon
If your weekends are often spent enjoying a boozy brunch, then you'll definitely want to check out The Rusty Lyon. The industrial rooftop bar and restaurant offers a special brunch menu every Saturday and Sunday between 10 am and 2 pm. According to reviews, the highlight of brunch at The Rusty Lyon is their discounted cocktails.
Specifically, customers rave about their spicy Bloody Mary!
Bloody Mary | The Rusty Lyon
Their Bloody Mary is "delicious and spicy" according to reviews, but the real draw is the price. At just $2 a pop, it's no surprise The Rusty Lyon is a popular brunch spot on weekends! Another customer raved about their experience saying, "The no-frills Bloody Mary's were excellent and the Eggs Benedict were perfect."
Runner Up: The mimosas! During brunch, mimosas are only $1!
RELATED ARTICLE: Tips for making your own Dunedin-inspired outdoor chandelier
Bon Appétit
Bon Appétit's waterfront location is a major draw in Dunedin. Whether you're looking for an exquisite meal or a top-notch cocktail, you'll definitely want to get to the restaurant in time to watch the sunset. Voted Tampa Bay's best waterfront restaurant, guests rave about the breathtaking views that can be enjoyed from the restaurant's private dock, outdoor bar, and large bay windows. The cocktails are also a big draw for locals.
Bon Appétit's best cocktail? It's undoubtedly their vodka martinis!
Vodka Martini | Bon Appétit
There's an overwhelming agreement among Bon Appétit's guests that the martinis are to die for! One customer claimed her vodka martini was the best she had in her life, while another said it was "made to perfection." While they seem to have the classic vodka martini down pat, they also offer a slew of specialty martini cocktails. Some are seasonal like the Pumpkin Martini, while others are available all year-round!
Runner Up: The Chocolate Martini! Made with Van Gogh Chocolate Vodka and White Crème de Cacao, it's the perfect dessert drink to end any meal!
Enjoy this article? Follow me to keep up with Dunedin news and events!