Image Source | Facebook
You may have noticed that Dunedin residents are transforming their front yards with handmade chandelier ornaments. The unique trend was started in late 2020 by local artist Max Helms and has since spread throughout the city. Even homes as far as Clearwater are starting to participate!
If you've been considering getting creative and making your own outdoor chandelier inspired by those popping up all over Dunedin, Florida, here are some tips to consider:
Choose A Theme
The first thing you'll want to do before diving into your creation is choose a theme. While many Dunedin locals have opted for more obvious themes using floral, beachy, and holiday embellishments on their chandeliers, others have opted for more simplistic themes. For example, they may use selective colors, specific shapes, or tie-in pieces from their home's exterior. The possibilities are limitless!
Image Source | Facebook
RELATED ARTICLE: 9 Of The Most Unique Bars In Pinellas County
Consider How It Will Look During The Day
Don't forget your outdoor chandelier will be on display 24-hours a day. This means it will be seen by many during the day as well as at night, so it's important that your design doesn't rely on the ornament's lights. You can do this by adding pops of color, greenery, or flowers. Another way to ensure your chandelier will maintain its charm during the day is to play with the levels of your embellishments and start with an ornate chandelier.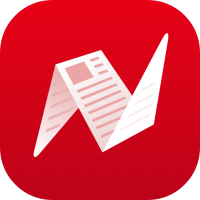 Find The Perfect Chandelier
Most people don't have an unused chandelier sitting around their home, which means this project will require going on a hunt for the perfect one to suit your needs. While you could buy one new, it doesn't make sense to pay full price for something that will have to endure the outdoor elements. Also, part of this project is getting creative which often means getting thrifty.
You may want to search for your ideal chandelier in thrift stores, at garage sales, on Facebook marketplace, Craigslist, and even in local Dunedin Facebook groups. This may be the longest part of the process, but it's all worth it when you find what you're looking for!
Image Source | Facebook
RELATED ARTICLE: Professional Photographers Recommended By Dunedin Locals
To Jellyfish Or Not To Jellyfish
Likely you've noticed that many of the chandeliers hanging in front yards around Dunedin resemble jellyfish. This is due to the long string of lights, ribbons, and beads hung from the base. Whether you choose to go with this route or not is entirely up to you! Other residents have built their ornaments outwards rather than downwards, leaving them with a more elaborate chandelier. If you can't decide, let your artistic instinct take over and just have fun with it!
Consider Your Materials
While building your outdoor chandelier, it's important to keep local wildlife in mind. Any small pieces or strings can be hazardous, so you may want to avoid them. Additionally, be sure all of your embellishments are secure. If you use hot glue, it may lose its hold when temperatures rise. You can prevent pieces from falling off and creating a hazard for animals by using wire or plastic tie cords to ensure everything stays put.
Image Source | Facebook
RELATED ARTICLE: 13 Fun Facts About Dunedin's Compelling History
Potential Materials
While the materials you decide to use are entirely up to you, here are some items that have been used by others that might offer some inspiration:
Holiday ornaments
Christmas lights
Solar lights
Fairy lights
Moss
Silk flowers
Ivy
Spraypaint
Madi Gras beads
Light-reflecting ribbon
Glass beads
Seashells
Strings of pearls
Now it's time to get started! Don't forget to share photos of your outdoor chandelier with the online Dunedin community once it's finished!
Like this article? Follow me for updates on news and events in the Dunedin area!