No Vacancy in St. Petersburg | Instagram
Looking to spice up date night? Pinellas County is full of some of the most unique bars in the world! Whether you're a local or just visiting, these hidden gems are sure to lead to an evening you won't soon forget.
These are the most unique bars in Pinellas County:
1. Blue Smoke Cigar Bar & Lounge
The lounge area of the Blue Smoke Cigar Bar | Yelp
The Blue Smoke Cigar Bar & Lounge in Clearwater is the idyllic mancave every guy in your life has been searching for. With a wide selection of premium cigars, a fully stocked bar, and soft leather chairs, customers feel right at home. This hidden gem has been under new ownership since 2016 and is considered a "home away from home" among locals.
Address: 2440 State Road 580 #13A, Clearwater
2. The Saint Speakeasy
The Saint invites customers to confess their sins | Yelp
The Saint Speakeasy in St. Petersburg has a controversial theme that may not appeal to everyone. Labeling their customers "sinners," those interested in getting into the speakeasy must visit the confessional and reveal their "darkest sins" (which is their way of asking for the weekly password). Inside, the dark lighting and anti-Christian decor resemble what many of us imagine hell to be like, making it a truly unique date night.
Address: 49 24th St N Street, St. Petersburg
3. Skip's Bar & Grill
The outdoor patio at Skip's | Yelp
Skip's Bar & Grill in Dunedin is the greatest bar for animal lovers. Not only can you bring your furry friend along with you to grab a drink, but you're pretty much guaranteed to be in the presence of a few other pups. The patio sits right on the sidewalk of busy Downtown Dunedin, making it difficult for those passing by not to stop and say hello to all of the dogs! A favorite among locals, it's no wonder they call the area "Dogedin!"
Address: 371 Main Street, Dunedin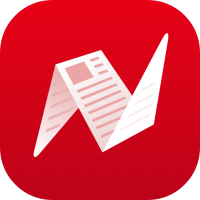 4. The Dog Bar of St. Pete
Dog owners flee to The Dog Bar of St. Pete with their furry friends | Yelp
Another unique bar in the area that attracts dog-lovers is The Dog Bar of St. Pete. Their concept combines an off-leash dog park with a full-service bar, making it the ideal spot for dog parents who feel guilty leaving their fur babies at home on the weekend. Memberships or daily passes are available for dogs as proof of vaccinations needs to be presented before they can play.
Address: 2300 Central Avenue, St. Petersburg
5. The Shipwreck
The oldest nautical-themed bar on the boardwalk | Facebook
The Shipwreck is truly a one-of-a-kind dive bar. They offer ample entertainment with pool tables, darts, a jukebox, a nightly live DJ, and Instagram-worthy cocktails. What more could you ask for? They do allow indoor smoking, which is not everyone's cup of tea, but for some, this is a perk!
Address: 647 Mandalay Avenue, Clearwater Beach
6. Gigglewaters Social Club & Screening Room
Gigglewaters is a 1920s era speakeasy | Yelp
Walking into Gigglewaters Social Club & Screening Room will have you feeling like you've stepped back in time. The prohibition-era ambiance extends from their bar to their tented outdoor eating area. What makes this bar so unique is the screening room they have where they show classic films like Indiana Jones, Dazed & Confused, and Scarface.
Address: 737 Main Street, Safety Harbor
7. Reboot
Reboot combines craft beers and video games | Yelp
For videogame lovers, Reboot of Dunedin is the place to be! The arcade bar carries a wide variety of video game consoles including an Xbox One, Playstation 4, Nintendo Switch, Super Nintendo, and Atari 2600. They also have classic pinball machines and virtual reality experiences making it the first VR arcade bar in Dunedin.
Address: 248 Scotland Street, Dunedin
8. No Vacancy
The patio at No Vacancy makes customers feel like you're always on vacation | Instagram
No Vacancy is every Instagrammer's paradise. The retro decor is designed to make you feel like you're vacationing at a luxury motel in the 1980s. Is it Floridian? Is it Hawaiian? We don't know, but we love it! Whether you're there for a few cocktails or to play giant "Connect 4," all the rave reviews for their food make it pretty clear that you can't leave without trying one of their menu items!
Address: 937 Central Avenue, St. Petersburg
9. Saigon Blonde
Some of the unique decor at Saigon Blonde | Yelp
Saigon Blonde is inspired by a Vietnamese bar that played as a safe-haven during the war called Saigon Lounge. Soldiers from both sides were able to put their differences aside once they walked through the lounge's doors and temporarily escape from combat. Saigon Blonde's 1960s era decor pays tribute to Vietnam with elaborate murals, historical memorabilia, and Pacific Rim cocktails.
Address: 265 Central Avenue, St. Petersburg
Did you enjoy this article? Follow me to stay updated on Pinellas County news and events: