Downtown Dunedin in the 1940s | Facebook
Whether you're a local or briefly visiting, there's no denying that the history of Dunedin, Florida is compelling. Of the 24 cities in Pinellas County, Dunedin is the oldest and the 5th largest with a population of more than 37,000 people. This wasn't always the case, though.
Here are some fun facts about Dunedin:
1. The first person to own land in Dunedin was a man named Richard L. Garrison. He was given a land grant in 1852, just 7 years after Florida became a state.
2. Dunedin was originally named "Jonesboro" in 1870 after a man referred to as George Jones. He owned a General Store and took it upon himself to put up a sign with the town's name over the shop.
3. After two immigrants from Scottland petitioned for a post office to be built in Pinellas County, the area was renamed. Taken from Scottish Gaelic, the official name given to the city by J.O. Douglas and James Somerville was "Dùn Èideann," which is Scottish Gaelic for "Edinburgh."
4. With one of the few docks that could accommodate larger ships, Dunedin quickly became a major trade center. At one point, the city even had the largest fleet of ships in all of Florida.
Dunedin residents playing a game of baseball in the 1880s | Facebook
5. After numerous complaints of wild hogs running rampant in the area, Dunedin was made an incorporated town in 1899. It was officially incorporated as the City of Dunedin several decades later in 1925.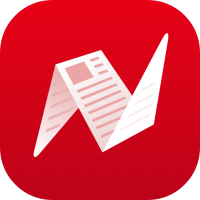 6. The law banning live-stock within city limits still stands to this day.
7. Frozen orange juice concentrate originated in Dunedin and eventually went to market in the late '40s. It was developed by the National Research Corporation and the Florida Department of Citrus to improve food quality for American troops during World War II.
The "Kellogg Mansion" once owned by cereal mogul W.K. Kellogg | Facebook
8. Dunedin is home to the "Kellogg Mansion," which was purchased by W.K. Kellogg in 1934 after his cereal business took off. Built in the '20s, the five-bedroom six-bath house is decorated with a variety of styles including Baroque and Art Deco. The waterfront property was Kellogg's winter home and was on the market in 2018 for $4.5 million.
9. What we now know as Caladesi and Honeymoon Island was once a single island. A brutal hurricane in 1921 broke the land in two.
Two newlyweds on the newly renovated Honeymoon Island | Facebook
10. Formerly Hog Island, Honeymoon Island was renamed in the 1940s when it became marketed to newlyweds. Owner Clinton M. Washburn promised "undiscovered pleasures" for couples who stayed in one of the island's bungalows. Once on the island, they would participate in beach activities and mingle with other couples.
11. Director of the hit HBO series Game of Thrones is a Dunedin native. David Nutter was raised in Dunedin and graduated from our local high school in 1978. He has directed a number of popular television shows in addition to Game of Thrones, including Supernatural, Entourage, The Sopranos, and Band of Brothers.
The famous Fenway Hotel | Facebook
12. In Dunedin, you can find the historical Fenway Hotel. Constructed in 1927, the hotel has had its fair share of famous guests over the years. These included politicians, businessmen, and even a well-known explorer.
13. Dunedin's restaurants, bars, and retails stores are often dog-friendly. Your pup can sit outside with you while you enjoy a drink or even browse some of the clothing racks at your favorite shops. This has helped the city earn its nickname "Dogedin."
If you enjoyed this article and want to receive updates about Dunedin's entertainment and lifestyle news be sure to follow!