If you're looking for the best city for you and your pup to visit, then look no further! Dunedin, Florida is about as dog-friendly as any place could be. With a slew of parks and dog-friendly restaurants, Downtown Dunedin has certainly earned its nickname "Dogedin."
Here's why dog lovers are all fleeing to Dunedin:
Dog-Friendly Restaurants
Love to dine out? It's harder to stumble upon a restaurant in Downtown Dunedin that isn't dog-friendly than it is to find one that is. In addition to outdoor seating, there are even establishments specifically dedicated to man's best friend. More than just allowing our furry friends to sit next to us, they also go above and beyond to make dogs comfortable by offering them water bowls and treats. You may even find some menu items designed just for your pet!
Check Out:
Local Parks
In Dunedin, there's always a dog-friendly park within walking distance. It's a necessity when most of the population has a furry friend at home! In addition to traditional parks, there are also a few dog parks where your pup can get some exercise off-leash or splash around in a kiddie pool. If they prefer sandy beaches and mild ocean waves, Honeymoon Island State Park also welcomes dogs in some areas. There are very minimal restrictions for dogs in Dunedin!
Check Out:
Dog-Friendly Bars & Breweries
Who says going out for a night on the town means having to leave your beloved pup home alone? In Dunedin, you don't have to! Florida's tropical weather allows for so many bars and breweries to offer outdoor seating, and dogs are more than welcome to join you while you grab a pint. Most of the bars are outdoors as well, so even if you're hanging out solo you can still sit at the bar with your pup.
Check Out: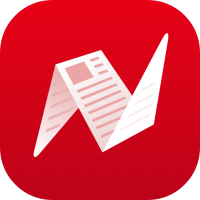 The Pinellas Trail
One of the most appealing aspects of Dunedin to dog lovers is the Pinellas Trail. At 45 miles long, the trail stretches from Tarpon Springs to St. Petersburg, passing through Dunedin and other surrounding areas. The trail attracts joggers, hikers, bikers, and of course, pet owners. For this reason, the entire trail is lined with doggie waste and water stations. In fact, you will find a water station at the entrance to the Pinellas Trail right on Main Street in Downtown Dunedin where both you and your pup can grab some water before starting up the path.
Check Out:
Dog-Friendly Stores
In addition to many bars and restaurants, Downtown Dunedin is full of locally owned shops. You'll be able to browse clothing boutiques, antique shops, art galleries, thrift stores, and so much more. Not only do many store owners leave a bowl of water outside their doors for pooches walking by, but they have no problem with visitors browsing with their pups. You might even be greeted by an employee's dog when you walk in or catch them taking a nap behind the counter!
Check Out:
Local Dog Specialty Stores
Dunedin wouldn't have been able to earn the reputation for being dog-friendly without there being a few stores in town specifically designed for our pups. We may get stuck with the bill, but there are a few places in town that your dog would love to browse through. Whether you're looking for specialized treats, a groomer, or some flashy new outfits, the stores Downtown certainly have you and your pup covered!
Check Out:
When you live in Dunedin, you never have to leave your dog at home!