Sebastien and Maxim Thuriere, founders of Copa in St. Petersburg | Instagram
February may be coming to an end, but that doesn't mean our support for black-owned businesses should too! Spending your money in their businesses is a start, but there's so much more that can be done that doesn't require a credit card.
Here are some ways to support black-owned restaurants near you:
1. Follow their social media accounts.
2. Leave them positive reviews on Facebook, Yelp, etc.
3. Share their posts.
4. Take photos of your meals to share online.
5. Tag them and use their tags when appropriate.
6. Talk to your friends and family about why it's important to support black-owned businesses.
7. Ask them to repeat these steps!
If you're new to St. Petersburg or simply don't know where to start, here are some highly-rated local black-owned restaurants you won't want to miss! Already been? Leave them a review to let everyone know about your experience!
Chief's Creole Cafe
Breaded sweet chili wings at Chief's Creole Cafe | Facebook
Chief's Creole Cafe will have you thinking you've stepped through a portal that opens up on Bourbon Street in New Orleans. Their Creole-inspired meals and ambiance offer the essence of Louisiana's finest eateries, earning them 4.5 stars on Yelp.
Owned by Elihu Brayboy and his wife Carolyn Brayboy, the restaurant is inspired by Elihu's late mother Mrs. Mary Brayboy Jones. Mary's Louisiana-style cooking left an impact on her son, who opened the Chief's Creole Cafe as a tribute to his mother. Check out their menu and give them a call to make a reservation today!
Address: 901 22nd St. S., St. Petersburg
Phone #: (727) 498-8979
Website: chiefscreolecafe.com
Copa
Copa is a high-end wine bar in downtown St. Petersburg offering a wide variety of beer, wine, and cocktails. Owned by brothers Sebastien and Maxim Thuriere, they offer tapas inspired by Caribbean, Latin American, and Asian cuisines.
With a 4.5-star rating on Yelp, guests rave about Copa's hookah lounge, Sunday brunch, drink menu, dishes, and overall lively environment. The restaurant offers both dine-in and take-out options, partnering with Doordash and UberEats delivery services. Check out their menu and place your first order now!
Address: 1047 Central Ave., St. Petersburg
Phone #: (727) 623-9199
Website: copadtsp.com
Pop Goes the Waffle
Pop Goes the Waffle is a one-of-a-kind food truck that offers a selection of waffle-inspired sweets including liege waffles, waffle pops, and waffle doughnuts. After growing up with a love for waffles, Sara Gerald Fludd created all of the menu items and founded the brand in 2017.
A selection of their products can be found in local cafes including Crislip Cafe, Blind Tiger Coffee, Kahwa Coffee, and Southside Coffee & Brew Bar. To learn where Pop Goes the Waffle will be parked next, follow them on Instagram and their other social media pages!
Upcoming Location: February 28 - Blush Tea & Coffee, 2382 Dr. MLK Jr. Street N., St. Petersburg
Email: hello@popgoesthewaffle.com
Website: popgoesthewaffle.com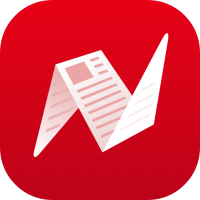 Ray's Vegan Soul
Vegan raw pizza from Ray's Vegan Soul | Source
Ray's Vegan Soul offers plant-based options of traditional soul foods. Created by restaurant Chef Ray, the menu is made up of healthy gluten-free, soy-free, vegan ingredients. Their menu includes Moroccan stew, vegan tuna, vegan burgers, and much more.
During the COVID-19 pandemic, Rays' Vegan Soul launched "Soul to Go" curbside pickup. The program offers a selective menu every Sunday that can be picked up in front of Plant Love Ice Cream.
Temporary Pickup Location: Plant Love Ice Cream, 953 Central Ave St., St. Petersburg
Phone #: (727) 697-7685
Website: raysvegansoul.com
Pa​ttyeCakes
Pa​ttyeCakes offers everything one with a sweet tooth could ever want. From cakes and cupcakes to marshmallow pops and monkey bread, PattyeCakes is a one-stop-shop for any special occasion.
Opened in 2019, owner Pattye L. Sawyer has been experimenting with family recipes for years. Customers rave about her desserts, leaving PattyeCakes with a 5-star rating on Facebook. Based on all of the mouthwatering photos customers have posted, 5 stars don't seem like enough!
Phone #: (813) 444-3602
Website: pattyecakes.com
Baja's Southern Cooking and Catering
Baja's Southern Cooking and Catering offers home-style Southern cuisine in Southern St. Petersburg. Chef Rob Lancaster boasts his creations are all inspired by flavors from different cultures and countries.
Customers rave about the food's taste and large portions, earning the restaurant a 4.9-star rating on Facebook. Orders can be made online right on their website, and a new food truck can be spotted around town to quiet your cravings!
Location: 1836 49th Street South, St. Petersburg
Phone #: (727) 323-4286
Website: www.bajassoutherncooking.com
Atwater's Best BBQ & Soul Food
Atwater's Best BBQ & Soul Food offering kids free meals during the COVID-19 pandemic | Facebook
Atwater's Best BBQ & Soul Food is more than just a restaurant. It has become a staple in the community. Owner Eric Atwater was planning to retire and pass the business on to his son when COVID hit, putting off his plans.
After schools in St. Petersburg transitioned to virtual learning, Atwater's Best BBQ & Soul Food began offering free meals to children who relied on school meals. It quickly evolved into a community system that offered food to anyone in need. If there's a restaurant in St. Petersburg that deserves support more than others, this one's it!
Location: 895 22 Ave. South, St. Petersburg
Phone #: (727) 520-3030
Website: atwaters-bbq-soulfood.poi.place
Of course, there are many, many other back-owned restaurants, food trucks, and bakeries in the St. Petersburg area that weren't mentioned that also need your support. If you know of a business that could use a boost, leave their information in the comments!