St. Pete Beach | Facebook
It's official! St. Pete Beach in Saint Petersburg, Florida has been named the number one beach in the United States by Tripadvisor once again! Its white sandy dunes and warm glassy waters have beat out shores in some of the most beautiful areas of the country, including Hawaii and California.
When compared to beaches around the world, St. Pete Beach nabbed the number five spot losing out to Grace Bay Beach in Providenciales, Baia do Sancho in Brazil, Santa Maria Beach in Villa Clara Provine, and the number one beach in the world, Whitehaven Beach on the Whitsunday Islands.
Despite being located in Florida, St. Pete Beach's turquoise waters and breathtaking sunsets make visitors feel like they're on a tropical island. These are just of the beach's perks though!
Here's a look at why St. Pete Beach has earned the number one spot on Tripadvisor's list of top beaches:
White Sandy Beaches
The white sandy beaches of Saint Petersburg | Facebook
One of the first things people notice upon arriving at St. Pete Beach is the white sand. Made up of quartz crystals, the sand reaches Florida shores after traveling through the Gulf of Mexico. Not only are the white beaches of Saint Petersburg stunning, but the sand is known for being soft beneath your toes and never gets too hot!
Dolphin Sightings
Momma and baby dolphin putting on a show at St. Pete Beach | Facebook
It's not uncommon for beachgoers at St. Pete Beach to spot dolphins from the shore. If you're lucky enough to have access to a boat, then you're pretty much guaranteed to see these beautiful mammals jumping around in the ocean. There are plenty of options to take a tour or rent a boat as well! Other sea life you might see on a walk along the beach include manatees, hermit crabs, and of course, a variety of fish.
Warm Crystalline Waters
The sea along St. Pete Beach | Facebook
Being on the Gulf, the oceans along St. Pete Beach are never too cold to go for a dip! Additionally, the area often attracts swimmers as the crystalline waters make it easy to spot fish and other marine life. Whether you're interested in snorkeling or doing laps, there's no doubt that the views from the water are majestic!
Astonishing Artificial Reefs
Underwater views of the St. Pete Reef | Facebook
The Tampa area has an impressive artificial reef system in place designed to revive the ecosystem and provide homes for marine life. With over 40 artificial reefs along the shore that extend to Saint Petersburg, it has become a hotspot for both scuba diving and fishing. In addition to the variety of fish that can be seen swimming along the reefs, the reefs themselves are a sight to see! Each is made of repurposed pieces of Tampa's history, including old shipwrecks, bridges, and army tanks.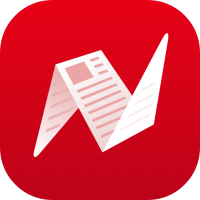 Small Crowds
The crowds at St. Pete Beach | Facebook
Despite its popularity, St. Pete Beach is large enough that it never feels too crowded. If you prefer to have some distance between you and other sunbathers, you won't have that problem here!
Lively Watersports
Paddleboarders in front of the famous Pink Palace | Facebook
With a number of accessible bays and channels along the shore, there is plenty of calm water to give watersports a try on. Kayaking, paddleboarding, and surfing are all common activities along St. Pete Beach. For those looking for a more active watersport, plenty of places in the area offer boat and jet ski rentals or even kite surfing lessons!
Inviting Beach Bars
The view from Undertow Beach Bar | Facebook
If sunbathing isn't your thing, there are plenty of beachfront bars where you can grab a drink or something to eat while still enjoying the views. The Hurricane Restaurant, Undertow Beach Bar, and 360° Rooftop Lounge at Hotel Zamora are just a few bars along St. Pete Beach that boast having epic views of the sunset.
Breathtaking Sunsets
The sun setting on St. Pete Beach | Facebook
There's nothing like watching the sun set over ocean waves, but somehow the views from St. Pete Beach manage to top them all. Locals and tourists alike rave about the sunsets, which can be seen from the beaches, many local bars, and hotel balconies in the area. It's the perfect way to end a day at the beach!