The homeless and unemployed aren't the only ones who are hungry in Oregon.
I recently wrote an article recently about the PDX Free Fridge program. The article highlighted a grass-roots community-based program that is aimed at reducing hunger in the Portland metro area. It seemed like a "feel good" story: neighbors helping neighbors navigate the complexities of food insecurity in a way that preserves dignity. What I wasn't prepared for were the comments.
"Laziness should not be a disability," one reader responded.
"There are jobs signs everywhere, help wanted. Help them get to work and then they will feed themselves," another reader groused.
"Eat gravel," another reader not-so-kindly offered.
The lack of empathy was shocking. A couple of things became clear to me in reading the comments:
The commenters clearly thought that people who are hungry must be homeless or lazy -- or both.
The commenters are clueless about the prevalence of hunger in Oregon -- and who's at risk.
According to the Oregon Hunger Taskforce, one out of every four Oregonians is food insecure. This number increased dramatically since the beginning of the COVID pandemic when one in every ten Oregonians reported food insecurity. The report notes:
According to a December 2020 report from Professor Mark Edwards at Oregon State University, rates of food insecurity and hunger in Oregon more than doubled in 2020, with an estimated 1 million Oregonians experiencing food insecurity. Meanwhile, due in large part to historical and current systemic injustices, disparities of experience of hunger persist. Communities of color and single mothers experience hunger at rates 2 to 3 times higher than the general population."
A growing number of children and senior citizens are experiencing food insecurity. These aren't populations that can, as the commenter suggested, go get a job to feed themselves.
Volunteer at a food pantry and you'll also see that many, many people who are accessing food boxes are people who are already working. In fact, low-wage workers are particularly vulnerable to hunger. They often make just enough that they don't qualify for benefits like SNAP (the Supplemental Nutrition Assistance Program, also knows as "food stamps") or rent assistance.
It's a catch-22: too poor to eat and too rich to get help. And it's humiliating for many.
That's the beauty of the Free Fridge PDX effort. You don't have to go to a food pantry or ask for a food box at your church, you can just grab what you need when you need it without doing paperwork or trying to track the pick-up hours or feeling like people are judging you.
Except for the anonymous commenters online that is.
Sometimes you do everything right, like get a job or work all your life until you're too old to continue, and you still don't have enough to get by. Where's the empathy for the 78-year-old woman using the Free Fridge? How about the single mom looking for food for her growing toddler while waiting for that child support check that never comes? Or the little boy who's hungry?
Not so coincidentally, senior citizens and children are two of the fastest-growing populations experiencing homelessness in Portland right now. You just don't see them in the roadside camps the way you do with younger homeless. But they're there, and their numbers are increasing. And it starts with food insecurity.
Over half a million Oregonians experienced food insecurity last year. As the Oregon Hunger Taskforce notes, that's greater than the number of people who live in Portland. And these hungry Oregonians are disproportionately black, Native American, and Hispanic.
The comments on the story are eerily reflective of the comments I see posted on any story about the homelessness crisis, and most of the neighborhood nuisance posts on the social media site Next Door. It made me wonder: has weariness over homelessness killed all empathy for anyone in the Portland area who is down on their luck?
#portland #homeless #hunger #seniors #oregon #food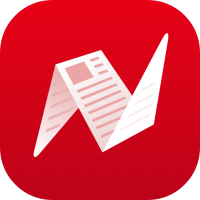 This is original content from NewsBreak's Creator Program. Join today to publish and share your own content.