Pantries and fridges provide free food to those who are struggling with food insecurity.
Refrigerators and shelves full of food are popping up in neighborhoods all over Portland. They are part of the "PDX Free Fridge" movement, an effort to take the shame -- and red tape -- out of accessing food resources.
You have likely walked or driven by these little food stations and wondered who was responsible for them or why they were there. According to its website:
PDX Free Fridge is a community based and informed mutual aid effort to increase access to free food and vital supplies by creating a network of independent fridges and pantries in Portland, OR. Our mission is to redistribute existing resources by providing access to free food and supplies through community fridges and pantries."
A free fridge site typically includes a small wooden structure with pantry shelves and/or refrigerators. The group hires BIPOC (black, indigenous, people of color) builders to erect structures that protect the food and fridges from the elements. This work is funded by donations. PDX Free Fridge does not receive any government or grant funding.
As you might intuit from the name, the use of the fridges and pantries is free. There is no limit to how many times you access the fridges and pantries. They are open 24/7 and there is no charge to take food, no staffers to talk to, and no paperwork to fill out. These little pantries are open to anyone, regardless of income, housing status, or any other identifying factors.
Residents are encouraged to:
"Take what you need, leave what you don't, give what you can."
Each site is different and may include anything from canned goods to boxed food to freshly prepared meals. They generally also offer beverages like water or milk. Many PDX Free Fridge sites also offer dog food, hygiene supplies, toiletries, and things like socks and gloves.
Free fridges and pantries are erected in high traffic areas to both increase the turnover of food and ensure that food is available to as many people as possible. Food storage areas are cleaned regularly by a group of dedicated volunteers.
Food and other items in the fridge and pantries come from a variety of places including community donations, food services, and restaurants. As the program has become more well known, some fridges have been "adopted" by local restaurants or community groups who clean and stock the fridges with things like water, pre-packed meals, and snacks.
Anyone in the community can drop off items at the Free Fridge sites. However, PDX Free Fridge does not allow the donation of opened or expired food or clothing items.
For people who are interested in setting up a new PDX Free Fridge location, the organization offers guidelines on its webpage. Anyone can set up a new location, there is no "approval" process.
There are over a dozen PDX Free Fridge locations, scattered throughout the city of Portland as well as Beaverton. For more information on a site, you can access food or make a donation of food or cash, check out their webpage which includes downloadable maps you can share with neighbors or friends who are struggling with food insecurity.
#portland #oregon #hunger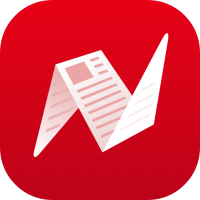 This is original content from NewsBreak's Creator Program. Join today to publish and share your own content.