Strike authorization votes are happening this week.
Time is running out in contract negotiations between Kaiser Permanente and 3,400 healthcare workers represented by the Oregon Federation of Nurses & Health Professionals (OFNHP- AFT Local 5017 ).
In a previous poll of its members, 94% of its members indicated that they would support a strike after negotiations with Kaiser Permanente have ground to a near halt. Six bargaining units are negotiating with Kaiser, including nurses, registered nurses, and lab professionals, although not all of them are eligible to strike.
Kaiser Permanente contends that it has offered its bargaining units a fair contract, but nurses and other health professionals have called foul. Jodi Barschow, a registered nurse and President of the OFNHP, issued a statement saying:
"Kaiser claims that we are paid above market rate, but this is absolutely false. Kaiser's proposals are an attack on patient care and the frontline healthcare workers who provide it, and all the while they are spreading untruths about how much we make and how they have handled negotiations. Lower wages will make it impossible to recruit and retain the healthcare professionals our patients depend on for care. We have a staffing crisis now; what do you think would happen if we allowed Kaiser to offer even less pay to prospective employees? It would create a healthcare disaster."
The union has asked for a 4% wage increase; Kaiser has offered 1% and proposed a new tiered salary approach that would bring new staff in at significantly lower rates than current staff.
Union members are quick to note that the strike is not just about money, it's about patient safety and quality of care.
Long-term staffing shortages have come to a boiling point due to several factors including the COVID-19 pandemic, the "Great Resignation", employee burnout, and Kaiser's use of "lean staffing" models to increase productivity. Kaiser, like many healthcare providers across the country, is struggling to hire and retain staff, particularly nurses.
"It is almost only about staffing," said Joshua Holt, a nurse who serves as chair of OFNHP's registered nurses bargaining unit told the Portland Mercury. "We have issues of appreciation—our staff does not feel that they've been recognized by the employer for what is going on—but it is first and almost only about we need the staff to care for our patients. If we go on strike, that is what it's about."
Public support for union members is growing after an estimated 800 people attended a rally in support of nurses and other medical professionals. The union has also received support from Secretary of State Shemia Fagan, Oregon AFL-CIO President Graham Trainor, and a coalition of thirty Oregon state legislators who expressed their support in a letter.
So what happens if a strike is authorized?
If union members approve a strike as expected, it will be one of the largest healthcare strikes in Oregon history. The union is obligated to provide Kaiser Permanente with a ten-day notice of their intent to strike.
Kaiser will likely engage in a variety of actions to mitigate the labor stoppage including halting non-essential services, transferring patients to other area hospitals, and bringing in contract staff from other parts of the country.
The strike vote is expected to be finalized within the week.
#portland #oregon #nurses #labor #union #healthcare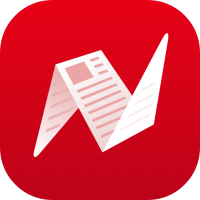 This is original content from NewsBreak's Creator Program. Join today to publish and share your own content.