Guys of a certain age really seem to like fish. Or they think the women do anyway.
I was at a party recently and the subject of online dating sites came up. Several people in the group are single, over forty, and navigating the complex world of middle-aged dating.
"I don't understand why every guy over forty is holding a fish in his profile picture," one person said.
Every woman in the group exclaimed, "Yes, the fish guys!"
It led to a long conversation about the fish guys. We all know that your profile picture is the most important part of any dating website profile. If people see one thing, it's a tiny thumbnail view of your main photo. It's common sense that the picture you choose as the main profile is the picture that you think makes you look the most attractive. The profile picture is what makes the difference between swiping left or swiping right, between clicking to learn more or continuing to scroll.
What are they trying to convey with their profile pictures? That they are active and sporty? That they don't mind holding something slimy and gross? That the woman they date needs to be OK with long days on a boat followed by gutting fish and stocking the freezer? That they're "all man"?
It's a weird phenomenon and it turns out, my friends and I aren't the only ones who have noticed it. I found an article about guys on Tinder posing with fish that noted:
According to a 2018 survey by Fishbrain (um, it's a social media platform for fishers?), 1 in 10 men in San Francisco hold fish in their Tinder profile pics. In New York, it's 1 in 20. In Florida? A whopping 1 in 5 men feature a fishy buddy in their profiles."
The fish guys are on Tinder, Match, "eHarmony", Plenty of Fish (that's a bit ironic, I suppose), and seemingly any dating site catering to heterosexual men looking for love. Or a hook-up, sometimes it's hard to tell.
A New Yorker article about the Fish Guys speculated that there's a conscious or subconscious desire in men to demonstrate that they can provide for their mate. And by showing pictures of fish that they allegedly caught (I'm a bit suspicious about all these giant fish) the guy is showing prospective mates that they never go hungry because if nothing else, Fish Guy can catch you some dinner. The author believes these pictures are saying:
"During our time together, you will never go hungry or fear famine… I will sustain you with my love and with my fish."
It's also interesting to think about what else these photos convey. It's all speculation and stereotypes, I know, but this is what I see when I see Fish Guy as a potential match:
Fish Guy is outdoorsy and often smells bad. He probably drives a big old pick-up truck. Fish Guy is clearly not vegetarian or an animal rights activist. Fish Guy likely has a lot of "bros" and "buddies" who he spends his weekends with, drinking beer and catching fish. When I see these pictures I also think "conservative Republican" which is not the demographic I'm personally looking for.
Honestly, the only thing that's less appealing for me is "Deer Hunter Guy".
When I see Fish Guy, I move right on. But I know many women would love and appreciate Fish Guy, so here's hoping they find each other and live happily ever after.
#relationships #dating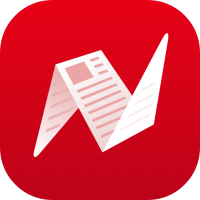 This is original content from NewsBreak's Creator Program. Join today to publish and share your own content.