When couples counseling isn't a viable option, you might want to try another path.
When a couple is having relationship problems, the first suggestion many make is for them to attend couples counseling. The aim of couples counseling is to improve romantic relationships and resolve interpersonal conflicts by working together with a neutral third party.
Couples counseling can be a very effective option for improving your relationship, but it's not always a viable alternative. Here are some common issues, and how to address them.
There's no counselor available.
You may be surprised to learn that there's a nationwide shortage of mental health providers and therapists. The therapy field, which has been overwhelmingly staffed by women, is experiencing an exodus in providers. The COVID pandemic, burnout, childcare issues, and other challenges are resulting in women leaving mental health positions in record numbers. A friend recently told me that he and his girlfriend had contacted over thirty local therapists specializing in couples counseling, and every single one of them had long waiting lists for treatment. If this is an issue where you live, try these suggestions:
Talk to a minister, priest, rabbi, or other trusted religious counselor. Most professional clergy members participate in at least some training on conflict resolution, communication, and relationship counseling as part of the preparation for their ministry.
Use your company's Employee Assistance benefit. Many employers offer an Employee Assistance Program (EAP) that offers a limited number of online and phone counseling visits at no charge. Your issues with your partner may be able to be resolved in a limited number of sessions.
Look for a mediator. Usually, couples use mediators for divorces, but some mediators are available for general mediation services, and the concepts are essentially the same.
Your partner refuses to go to counseling.
It can be super frustrating to broach the sensitive subject of couples counseling only to have your partner outright refuse to attend. Often people have preconceived notions about counseling or fears that going to therapy is admitting a failure. They may be worried that if they go to counseling a therapist may force them to talk about things in their past, or that the therapist will "blame" them or take your side. Here are some suggestions:
Have a conversation with your partner to discuss their concerns. Try to be non-judgemental and just give them a chance to talk.
Give yourselves an "out". Maybe you can agree to go to one or two sessions and just try it out. Agree that you both should feel comfortable with the counselor in order to continue.
Let your partner pick the counselor. It may be that by having control over who you see, they will feel more comfortable.
Consider a couples support group. Sometimes group therapy feels less intimidating for people, and it also provides a great opportunity to learn from other couples having problems.
If they still refuse to go, you may want to attend individual counseling to discuss your feelings about the relationship and brainstorm ways to address a partner who is reluctant to face your issues with a professional.
You can't afford counseling sessions.
Couples counseling can be expensive. If finances are preventing you from seeking help, consider these options:
Check with your health insurance provider. Most group health insurance policies offer at least limited coverage for mental health treatment.
See if your employer offers an Employee Assistance Program (EAP) and use those benefits to pay for your sessions.
See if your counselor offers a sliding scale. Many providers will adjust their rates to help make treatment accessible to those with lower incomes.
#relationship #couples #mentalhealth #counseling #marriage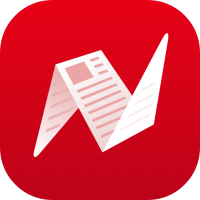 This is original content from NewsBreak's Creator Program. Join today to publish and share your own content.