Nurses are prepared to strike if contract negotiations with the health system fail.
Over 500 people braved the rainy weather to rally to support the Oregon Federation of Nurses and Health Professionals (OFNHP) in their efforts to negotiate a new contract for nursing staff at Kaiser Permanente.
As negotiations have dragged on, nurses have become increasingly frustrated by efforts by Kaiser Permanente to cap salaries after several years of increases for Kaiser executives. Kaiser has offered a 1% hourly wage increase and introduced a two-tiered system that would pay significantly lower compensation to newly hired nursing professionals. The union contends that without more competitive wages and more aggressive staffing efforts, patient care will suffer.
The issue isn't just in the Portland metro area; the local nursing union is part of the 21-union Alliance of Healthcare Unions. The Alliance, which represents 52,000 Kaiser healthcare workers nationally, reports that negotiations with Kaiser are breaking down across the country.
This reporter has talked to multiple Kaiser nurses who have reported serious concerns about burnout, insufficient staffing levels, and the impact on patient care. One Kaiser nurse, speaking on condition of anonymity, stated:
I've been an RN since 1982. This is literally one of the worst situations I've worked in, to the point where I felt like quitting and just retiring. I have concerns over my license from some of the situations I've been in. For me, it's not the money at all. It's about patients and safety, bottom line."
Tuesday's rally attracted some big supporters, including Secretary of State Shemia Fagan and Oregon AFL-CIO President Graham Trainor, who both spoke in support of healthcare workers at Kaiser. Earlier this week, a coalition of thirty Oregon state legislators took the unusual step of issuing a letter of support for the nursing union's side in the negotiations. The letter read, in part:
The Oregon Legislature's Clinicians' Caucus along with our legislative colleagues are dedicated to protecting the health and safety of our communities. We stand in firm solidarity with you as you negotiate with Kaiser Permanente for a contract that centers safe staffing ratios and safe working conditions while preserving your ability to recruit and retain nurses who care for our constituents at some of the most vulnerable moments of their lives. You have put your lives, your mental health, and sometimes your families' health at risk to care for our communities through the duration of this pandemic and we thank you, most deeply, for your service.
At the rally, the union announced that all bargaining teams have unanimously recommended that the members authorize a strike. In a union survey, 93% of nurses said that if the strike vote was taken now, they would vote to strike. Strike authorization votes begin on Monday, October 4th. Should a strike begin, an estimated 3,400 nurses will walk off the job. They will be joined by tens of thousands of other Kaiser workers across eight states who stand in solidarity with the nurses.
"All of us, healthcare workers and the community are speaking with one voice," says Jodi Barschow, OFNHP President and RN at Kaiser Sunnyside. "We are saying it's time to settle a contract that fixes the staffing crisis, puts patients and healthcare workers first, and allows us to finally come out of the pandemic stronger than when we started."
In a recent survey of Kaiser nurses and healthcare professionals, 42.2% of respondents reported that they are considering leaving the medical field over the treatment they have received at Kaiser. Over 60% report they are considering leaving Kaiser Permanente as a company, and nearly 60% are considering leaving their department.
#portland #oregon #union #nurses #kaiser #labor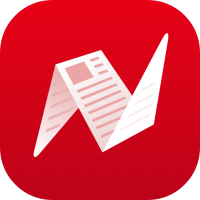 This is original content from NewsBreak's Creator Program. Join today to publish and share your own content.