Portland is filled with unique local coffee shop options.
Today's obscure holiday is one that most Portlanders can get behind: National Coffee Day. The Rose City has an unusually strong relationship with coffee, undoubtedly due to the months and months of cold, rainy weather.
There's no shortage of coffee purveyors to choose from. If you tend to stick to the big guys like Starbucks, Dutch Brothers, and Black Rock, it may be time to branch out and try some of these great coffee shop options.
Cathedral Coffee
This North Portland favorite is right by the Wilamette River. It's a homey neighborhood place with great coffee, brewed by Portland's own Proud Mary USA, and delicious baked treats. Their mission is simple:
We aim to be a presence of hope and joy in the community, by creating inspiring spaces that provide exceptional hospitality and service. We want to push past the boundaries of what drinks and pastries can taste like, what a work environment can be like, and what a neighborhood coffeeshop can feel like. We believe we have something for anyone…whether that's just a high-five and smile on a hard day…or a shot of delicious espresso and a freshly baked cinnamon roll."
They also offer seasonal specials, like this fall's "espresso tonic". The espresso tonic is based on a gin and tonic and cobmines Fevertree premium Tonic Water with Proud Mary espresso, plus a generous helping of housemade Orange Cardamom. Cathedral Coffee is located at 7530 N. Willamette Blved. They are open weekdays 7:00 a.m. until 5:00 p.m., and weekends 8:00 a.m. to 5:00 p.m. Check out their website here.
Jet Black Cofee Company
A labor of love from friends Karla and Travis, the website for Jet Black coffee starts with a note addressed to their customers:
Dear You, Welcome to Jet Black Coffee Company in Portland's Gateway District. We are located beside Food Fight! Vegan Grocery. We serve coffee (and not coffee), play music that our friends like, and try to keep our plants from dying."
Jet Black proudly serves Portland's local Water Avenue Coffee and pastries and baked goods from Shoofly Vegan Bakery, Bowery Bagels, Vtopian Cashew CHeese, Cafe Reina, and Sweetpea Baking Company. Located at 11150 NE Weidler, Jet Black Coffee is open weekdays 8:00 a.m. to 3:00 p.m. and weekends 7:00 a.m. to 3:00 p.m. For more information, visit their webpage.
Snow Bunny Coffee
The Pearl District's Snow Bunny Coffee offers not only coffee, but also dulce de leche lattes, superfood matcha drinks, ube drinks, and shaved milk ices. Their coffee is roasted by Coava. Be sure to try their Korean desserts, especially one of the waffle varieties.
Snow Bunny is located at 1415 NW 11th Avenue. They're open Monday through Friday 6:00 a.m. to 6:00 p.m. and weekends 7:00 a.m. to 5:00 p.m. They don't have a website listed, but you can check out their Instagram here.
Tov Coffee
If you're looking for a side of exotic with your coffee, check out Tov Cofee. Tov is housed in a converted double-decker bus that is homey and relaxing. You can get Egyptian-style coffee, served super strong and sweet, as well as other coffee options such as the "winey mocha" (mocha with a "hint" of wine), turmeric chai, or if you really need to re-start your heart, try the "Are you crazy?" which is strong Turkish coffee served with a shot of espresso.
Tov Coffee is located at 3207 SE Hawthorne in Portland. Their hours vary, but Tov is generally open 8:00 a.m. to 4:00 p.m., however they recommend you check to verify hours before coming. For more information, click here.
#portland #oregon #restaurant #coffee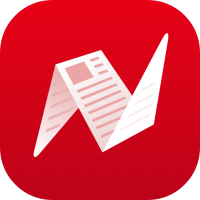 This is original content from NewsBreak's Creator Program. Join today to publish and share your own content.