The re-tooled restaurant has great sushi, but it has lost its pre-pandemic excellence.
The pandemic has put a kink in many of our previous activities, and one of the things I particularly miss is the sushi conveyer belt. Before all the restaurant restrictions went into effect, there were several fun sushi restaurants in Portland where you could sit around a conveyer belt carrying plates of fresh sushi (and in the case of my favorite, Sushi Ichiban, you could sit around a model train of sushi). The sushi train was always a great way to check out new dishes and try something you haven't had before.
Sushi Sushi in Portland was one of those places. Its website still bears an ad from its pre-pandemic life:
The Best $1 Sushi This Side of the Willamette! Sushi on a budget has never been better!"
This past weekend I visited Sushi Sushi for the first time in nearly two years, at the request of someone who wanted to go there for their birthday.
The sushi train is still shut down to reduce COVID risk, so you order from a laminated menu at your table.
It was immediately evident that one of the things that has suffered at Sushi Sushi is service. When we arrived there were only two other tables with patrons in the restaurant. Yet it took fifteen full minutes for someone to bring us menus. The waitress seemed annoyed that we did not make our selections fast enough. When we finished filling out our slips, she grabbed our paper order slips and stalked away without a word. I called her back to order a beverage and she stalked right away again, forcing my dining companion to call her back a second time to request her own beverage.
Not long after we ordered, a large group came in and was seated right next to us. I mean, right next to us. The table included three children under twelve, all unmasked and too young to be vaccinated, as well as several adults. My companion and I, concerned about being less than three feet away from seven unmasked people and unvaccinated kids who were racing around the table, picked up our table and moved it away so that we were the recommended six feet away. The waitress later chastised us for moving the table and rolled her eyes when I pointed out how close everyone was.
Fifteen minutes after I ordered my food came, despite three men working at the sushi stand and so few tables. Incredibly, it took another fifteen minutes for my companion to get her food, which by this time was 45-minutes after we arrived.
Despite the terrible service, the sushi was as delicious as I remembered it. Everything tasted fresh and had a nice presentation.
I ordered a spider roll, which includes soft-shell crab, cucumber, avocado, daikon sprouts or lettuce, and spicy mayonnaise, rolled inside nori and sushi rice, as well as a California roll, made with crab meat, cucumber, and avocado, rolled in sushi rice.
My companion reported that her selections, which included a spicy tuna roll, spicy salmon, and an asparagus roll, were also delicious.
We both also ordered the wakame, or seaweed salad, which was a fabulous blend of fresh seaweed, mixed with soy sauce, mirin, sesame, sesame oil, yuzu juice, grated ginger, rice vinegar, chili, and sugar.
The big shock came with the bill. Where most of the rolls at Sushi Sushi used to range from $1-5, these rolls were each $7 or more. A meal that we expected to be around $30 was over $60, quite a big jump, particularly given the lackluster service.
Another issue with the service: we asked for the check and ten minutes later the waitress hollers at us from behind the bar, "I'm ready for you here!"
Given the poor service and lack of social distancing, you might try this place via carry-out or a delivery app to save yourself a side of rudeness with your sushi. Or better yet, head downtown to Sushi Ichiban.
Sushi Sushi is located at the intersection of SE 82nd and Foster in Portland. They are open Tuesday through Sunday from 11:00 a.m. until 9:00 p.m. For more information, visit their website here.
#portland #oregon #restaurant #sushi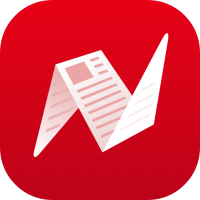 This is original content from NewsBreak's Creator Program. Join today to publish and share your own content.