Moving towards a more equal relationship can help ensure long-term success.
I recently heard the same story from two different people who are in a relationship with each other. As often happens, there were some significant differences in each person's view of what had happened. But the thing that struck me the most was the way that one person in that relationship is clearly acting like "the mom" and their partner has assumed the role of "naughty child".
The best romantic relationships have some give and take, with both partners acting as equals. One person might be more comfortable or skilled in some areas, and their partner in other areas, but things generally even out.
But sometimes a dynamic evolves where one person feels like they have to take care of everything and be the "grown-up" in the relationship. When one person takes on all the responsibility in the relationship, resentment starts to grow.
Years ago I lived with a guy who was allergic to housework. When I complained to him that he needed to do his share since he also used the kitchen/bathroom/bedroom, he whined, "Just tell me what to do." He wanted me to assign him chores like he was a child getting an allowance.
"Can't you look around and see the dishwasher is full or the floor needs to be vacuumed or the tub is dirty?" I asked. The concept that a grown-up needed instruction on how to maintain a clean house was a foreign one to me.
He looked confused. "If you just tell me what to do, I will do it."
Needless to say, that relationship didn't last, and part of why we didn't work out was my annoyance at needing to be the parent. I didn't want a kid, I wanted a partner, and he simply wasn't up to the task.
Parental roles in a romantic relationship are fraught as one article explains:
The parent-child dynamic can be comforting initially. For the child partner, it can be flattering to be given so much attention. While for the parent partner, they are able to nurture someone who seems appreciative. Both partners may have witnessed this type of interaction in their family of origin. Therefore, they may each believe that this dynamic is a normal way of relating. The partner that takes on the child role can feel cared for, while the one that takes on the parent role can feel needed. Parent partners can control their environment and spend a lot of energy on their relationship, and child partners can focus on their interests outside of their relationship. Problems develop overtime as the inequality in this dynamic becomes glaring and leads to resentment from both partners."
Here are some signs that may indicate that you and your partner are in a parental relationship instead of a partnership:
One person assumes the communication style of a parent, such as talking to their partner like they are a child or dim-witted, chastising them, or telling them what to say
One person does all the housework and household chores
One person manages all the finances and gives the other an "allowance"
One person handles all the paperwork, like medical forms, school enrollment, benefits paperwork, and taxes
One person tells the other how to dress, when to get a haircut, and/or does all their shopping and packing for trips
One person tells the other how or when to eat
One person feels responsible for getting their partner places on time, such as making travel arrangements for trips, waking them up for work, making up fake deadlines to help them not be late
One person remembers all the birthday and big events and takes care of all the cards and gifts
If this sounds like your relationship, it's time to do a re-set. Sure, sometimes we all like to take care of the person we love, or appreciate someone else taking care of us. But that can't be the default for your relationship long-term. Regardless of whether your partner seems to like being "the baby" in the relationship, it's not good for their self-esteem and it's not good for you to handle the heavy burden of being "in charge".
Here are some suggestions for moving forward:
Start by talking about what's happening. Regardless of whether you've moved into the parent or the child role of your relationship, the best way to manage an issue is to identify it and discuss it. You may want to use a counselor to help you have an honest conversation focused on solutions.
Be aware of when one person is taking a parental tone, and interrupt it.
If you're acting as the parent, stop. Let the other person oversleep or miss their mom's birthday and deal with the consequences like the adult they are.
Create joint tools like shared calendars and shared online budgeting files and commit to each other that both parties will use the tools and keep them up to date.
Figure out a way to address things like housework that don't involve one person doing it all or needing to assign chores; sometimes making a joint list of what needs to be done and each person taking responsibility for certain tasks can work.
Be direct about your feelings and what's working or not.
Be willing to give up some control if you're in the parent role, and be willing to take on more responsibility if you're in the child role.
Be aware of how your role in your family of origin plays into your romantic relationships. If you're the baby of the family, you might be conditioned to thinking everyone should take care of you, while if you're the oldest, you might be used to being in charge.
As with all relationships, honest and clear communication can be the key to the long-term stability of your romantic partnership. That includes the ability to have difficult conversations and give constructive feedback.
Have you dealt with a parent/child dynamic in your romantic relationships? What tools worked for you?
#relationship #marriage #partnership #communication #romance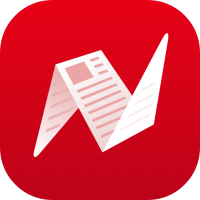 This is original content from NewsBreak's Creator Program. Join today to publish and share your own content.