With evictions ramping up, County officials redouble their efforts to help those in need.
Over a quarter of a million Multnomah County residents received a surprise text message on their phones this week. The message, sent through the texting system that is generally reserved for emergency notifications like severe weather or air quality hazards, aimed to make sure that county residents are aware of eviction prevention money.
As previously reported, an estimated 11.9% of renters in the County have unpaid rent due to their landlord. Conservative estimates show that renters in Multnomah County owe an estimated $76,073,594 in back rent, with an average past due balance of $4,257 per household.
Back due rent is coming to a head as federal and state eviction moratoriums run out.
Even more troubling is the fact that despite considerable investment by the County, State of Oregon, and federal agencies, tens of thousands of dollars in rent assistance is available to help people get caught up, but has not been claimed yet.
State and local agencies have come under criticism about application processes that seem unnecessarily slow and cumbersome. Application delays are so prevalent that the Multnomah County enacted measures to forestall eviction if the tenant could prove that they had applied for assistance but not yet received the money.
Despite the county's advertising blitz about the program, including Facebook ads, website notices, radio ads, and installing case managers at the courthouse to help renters apply for funds before going into their eviction hearing, many renters seem completely unaware that assistance is available. Others assume that they can't apply, despite the program being designed to be low barrier.
That's why the COunty took the unprecedented step of sending emergency texts. County officials report that texts went out to an estimated 380,000 County residents, in English and Spanish. In an effort to get the information out to as many County residents as possible, phone numbers were gathered from a variety of sources including voter registration files, commercial marketing sources, those signed up for emergency alerts from the County, and more.
The County also plans to send every household information via the U.S. mail service within the next few weeks.
Renters can apply for assistance by contacting 211info at 2-1-1. The information and referral line has ramped up staffing to handle an anticipated influx of calls, however, there may be wait times for assistance. Callers are asked to be patient as operators get through the calls for assistance. There's also an online application portal at https://www.multco.us/rentrelief/apply.
To be eligible for assistance, the renter must demonstrate the following:
They are a renter in the State of Oregon
They are behind on their rental payments to their landlord
They have been impacted by the COVID-19 pandemic in a way that impacts their ability to pay rent and/or utilities (such as job loss, reduction in hours, loss of benefits, etc.)
Their income is at or below 80% of the area median income. This number may be higher than other assistance programs so even if the renter did not qualify for another program, they still may be able to access these rent assistance funds. Check out this page for a chart of median income by family size.
Legal assistance may also be available to some renters at the following service providers: Oregon Law Center, Community Alliance of Tenants, or Legal Aid Services of Oregon.
#portland #multnomah #oregon #eviction #pandemic #assistance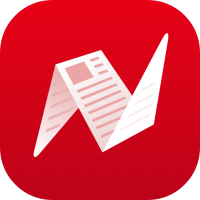 This is original content from NewsBreak's Creator Program. Join today to publish and share your own content.