Communication and appropriate expectations are vital for a healthy employer/employee relationship.
If you work outside of the home, you likely have a boss. And chances are good, your boss sometimes gets on your nerves. Complaining about your boss is one of our national pastimes. It's often it's good-natured or simply a way to let off steam. But it also can be a time suck.
Executive coach Marshall Goldsmith interviewed more than 200 of his clients verified previous research on this topic which said:
"A majority of employees spend 10 or more hours per month complaining — or listening to others complain — about their bosses or upper management. Even more amazing, almost a third spend 20 hours or more per month doing so."
That's a lot of time spent complaining. Not only is this non-productive, but constant negativity can impact your mental health and job satisfaction. Here are some things to think about next time something your boss is doing is impacting your relationship with them.
Remember that your boss also has a boss -- maybe several.
When you're in a managerial role, you sometimes have to uphold rules or implement projects that you're not excited about. Managers and supervisors may have more discretion to express their disagreement with something their boss wants done, but in the end, just like you, they have a job to do. Your boss is subject to the whims and decisions of their own boss, their boss's boss, the board of directors, and other authority figures. Your boss can't openly tell you that they disagree with edicts from someone above their head, so before you get angry with them, you may consider that they have the same concerns as you. Manage your own expectations about the level of influence your boss has at your company.
Your boss has to make hard decisions.
It's a lot of responsibilities being the boss. When your boss makes a decision they are hopefully thinking through all the ramifications, taking in larger company policy, considering what they've been told by their boss and if the decision is wrong, they are the ones who will take the heat for it. If you were in the same position as your boss with all the information they have, you might make the same decision. Or you might not. Assume good intent. Most bosses are making the best decisions they can with the information they have.
Your boss is as tired and stressed as you are.
Part of being a leader is showing confidence and calm in times of crisis. Like you, your boss may be so stressed out by staffing shortages and the pandemic and difficult customers that they go home and wash down a pint of Ben & Jerry's with a couple of large glasses of whiskey. But telling you that doesn't instill confidence and just will make you more stressed out. Don't assume that your boss is an unfeeling robot. They have even more to be stressed about at work than you do.
Sometimes your boss is bad at their job.
We've all had bosses who were promoted beyond their skill level, are lazy and incompetent, or who ran their areas like petty tyrants. People like this don't last in their jobs forever. If they aren't qualified or aren't doing what they're supposed to, eventually managers above them will recognize the problem and address it, and those situations often take time. Remember you can't change your bad boss, you can only change your response to them. You may also want to vote with your feet. If enough good employees transfer out of a particular supervisor's area, eventually someone is going to take notice. If something is happening that's illegal, like discrimination or sexual harassment, go to your Human Resources team.
Would you say it to their face?
When complaining to your boss, ask yourself what would happen if your boss overheard the conversation or read your chat messages. Would your comments be about concerns that you'd already shared with the boss? Or would the boss be taken by surprise? Are your comments mean or biased or things that would be hurtful? Remember that there is very little privacy in this world, and anything that happens on work property or work equipment is subject to search or review.
Have you tried to talk to them?
It may be that your boss is completely unaware of your concerns, or they could offer you more information about things they've done that you are upset about. Be a grown-up. If something is really bothering you, set up a time to meet with your boss to discuss it.
Start off by talking about your concerns and if that doesn't work, you may consider talking to your boss's boss, human resources, or your union steward. They may be able to help you navigate a difficult relationship. Just remember, that it is highly unlikely that you can remain anonymous in this situation. Be sure you are prepared if there is a fall-out from your actions. Ask whoever you talk to what actions you should take if there is retaliation as a result of the conversation.
It may go badly, but it also may improve your communication and help strengthen your relationship. You never know until you try.
#relationship #work #communication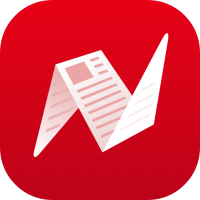 This is original content from NewsBreak's Creator Program. Join today to publish and share your own content.