"National Women's Friendship Day" highlights the enduring strength of women's relationships with their friends.
In case you missed it, this weekend was "National Women's Friendship Day". While there are a lot of weird made-up holidays -- I'm looking at you "Talk Like a Pirate Day" -- I have to admit that I fully support taking a moment to celebrate the unique bond that can develop between women friends.
"National Women's Friendship Day" was created by the Kappa Delta sorority in 1999 to promote friendships between and among women, and to celebrate the value of women in society. On the third Sunday of September, women are encouraged to contact or spend time with their women friends.  One of the recommended activities is to get together to share a meal.
There are a lot of benefits to women's friendships, including:
Women who have strong friendships with other women live longer than those who don't, regardless of marital status
Hanging out with good girlfriends releases oxytocin, which relieves stress
70% of women feel prettier and more confident as a result of strong female friendships
Women who have strong female friendships are more likely to be healthy, have fewer incidents of depression, and be more optimistic
In aging, positive female friendships are more likely to lead to better health and well-being than a spouse or other family members
"I'm so thankful for friendship. It beautifies life so much."     -- Anne of Green Gables (by L.M. Montgomery)
Thinking about the holiday I reflected on the bonds of friendships I've had over the years. There have been friends who came and went as times were bad or we lost the one thing that bound us together, like the running friends I lost when I blew out my knee and had to stop running.
Then there are the friends that I rarely see but then when I do, it's like we just saw each other yesterday. I have one friend who I worked with years ago and we get together maybe once every six months. Other than the occasional text, I don't otherwise talk to her. And yet when we get together we are genuinely happy to catch up. The time between visits fades away, there are no bad feelings about the gap in communication, and we enjoy catching up. I also know that this friend would come running if I called for help, no questions asked.
I also have a group of more casual friends. Work friends, and others who I talk to frequently and see for an occasional happy hour or activity. We're not super close, but we probably could be, and we enjoy each other's company just the same.
Then there are my closest women friends, the select few that are my chosen family.  They truly are kindred spirits. To quote Dorothy Parker, "constant use has not worn ragged the fabric of our friendship."
These are the women who know my deepest secrets, have seen me at my worst, and still love me. They support me but are also willing to tell me something I don't want to hear. They've been with me through thick and thin, supporting me through bad break-ups, financial crises, health scares, and grief.  These women would help me bury a body or bail me out of jail (although hopefully, they'll never have to do either), and I'd do the same for them. Those are the friendships that have lasted.

Kate Leaver, the author of a book called "The Friendship Cure", writes: 
"The most beautiful thing about female friendship, to me, is its strength. Women make each other more resilient because, when female friendship is done right, it is this astounding source of confidence, reassurance, comfort, joy, and candour that can truly guide you through life...Friendship among women is so important because it gives us the solidarity to get through the inconvenience, fear, confusion and even danger of being female."
National Women's Friendship Day is a great time to let the women in your life know how much you value your relationship. But you don't need a holiday -- you can celebrate friendships every day of the year.
#relationship #friendship #holidays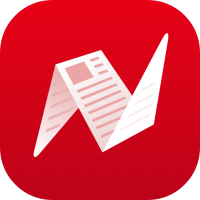 This is original content from NewsBreak's Creator Program. Join today to publish and share your own content.