The union and Kaiser are close to a stalemate and a strike may be imminent.
Negotiations between the Oregon Federation of Nurses & Health Professionals and Kaiser Permanente are becoming increasingly contentious.
As hard as the pandemic has been for the general public, most would agree that it's been particularly brutal for medical professionals. Nurses in particular have had a challenging year. Portland's nurses have been dealing with a staffing shortage, the mass exodus of women from the workforce due to the pandemic, inflation and rising housing prices, and an unprecedented level of burnout after almost two years of treating COVID patients.
After months of negotiating on a new contract, union officials and nurses say that Kaiser Permanente is giving them a raw deal. Major issues in the contract negotiation include workplace conditions, compensation, and patient care.
"Our top priority right now is safe staffing," union president Jodi Barschow stated. "So we are negotiating over how Kaiser intends to attract and keep qualified staff when we are already dealing with a critical staffing shortage."
Kaiser Permanent contends that their nurses already receive higher than average compensation and that there's simply no money to increase wages beyond their current offer without impacting costs to patients and insurance companies.
Arlene Peasnall, senior vice president of human resources at Kaiser Permanente, told KOIN 6 News:
" At the heart of our dispute is the fact that health care is increasingly unaffordable and escalating wages are half of the cost of health care...Our employees represented by OFNHP earn 27 percent above the average market wage. On August 25, we offered a proposal that includes wage increases for all current employees and no changes to the current retirement plan. It also guarantees no wage cuts for current employees."
Nurses believe that Kaiser's concern for patient costs isn't genuine, particularly in light of the rapidly increasing executive compensation at Kaiser.
A coalition of Kaiser Permanente unions calling itself "Keep Thrive Alive" issued a "white paper" that analyzed the healthcare system's executive compensation. According to publicly available from on file with the Internal Revenue Service (IRS) and Securities and Exchange Commission (SEC), Kaiser's Chief Executive Officer's compensation has increased 166% since 2015, with a current compensation package of $16 million a year. Another 36 Kaiser executives make $1 million a year or more, according to public records.
Kaiser executive pay is higher than other comparable organizations, as shown by the chart below:
This is a hard pill to swallow for Portland area nurses. According to a Glassdoor survey, the average registered nurse makes about $81,000 per year. Entry-level RNs and other nursing positions make considerably less than this, and Kaiser's proposal would keep compensation down for any new hires to the system. According to Barschow:
Historically we had leading wages and benefits, and today we're in line with other healthcare facilities, like OHSU, but it appears that Kaiser is looking to change that. They are now offering below average wage raises, particularly for areas with skyrocketing costs of living, and a two-tiered pay system that would leave new hires at a lower compensation rate. Who believes the answer to a staffing shortage is to offer prospective employees lower pay? All of this mixed with the excessive workloads our members face will make Kaiser an even more difficult place to work. If Kaiser gets its way, our patients will suffer." 
According to the union, addressing excessive executive compensation would create money to increase wages for nurses and other hospital staff, as shown in the chart below:
Nurses and the union worry that keeping wages low will only exacerbate a historical staffing shortage. According to an internal survey of nursing staff conducted by the union, 42% of registered nurses are considering Kaiser as negotiations continue to lag.
While the COVID pandemic has brought many issues with staffing to light, Barschow stated that these are long-standing points of contention between the union and Kaiser.
Understaffing has been a problem for years at Kaiser, COVID only made it very plain for everyone to see. We have seen shifts where there were, for example, had overnight emergency shifts with less than half the correct number of RNs. This has made our situation feel impossible, with high turnover and almost half of Kaiser RNs considering leaving the profession entirely. This is untenable...We think that RNs, techs, lab pros, and other frontline healthcare workers need to be treated as essential parts of our care system and with the same respect as physicians and other partners in this. They have often been rendered invisible, and Kaiser's disrespectful proposals at the table and unwillingness to take our requests seriously leads us to wonder if they do truly see us as essential."
Without significant movement in negotiations, the nurse's union says a strike is imminent. At last count, 93% of Kaiser nurses indicated that they are willing to strike to get a better contract.
The union is holding a rally to support the nurses on September 28th. The event will take place at 6:00 pm at 500 NE Multnomah Street in Portland. Barschow encourages the public to attend and show their support for Kaiser nursing staff.
We know that when we are staffed accordingly, the entire community benefits. This is not just a struggle for workplace justice, it is a healthcare justice struggle as well. It is a racial justice struggle, a gender justice struggle, and a struggle for what kind of community we will be coming out of the pandemic. The fight for a fair union contract at Kaiser will help us to keep all of our patients healthy, and so we all have a stake in this fight."
#portland #oregon #labor #nurses #kaiser #union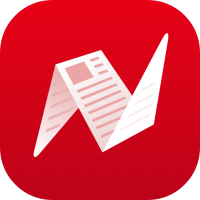 This is original content from NewsBreak's Creator Program. Join today to publish and share your own content.