Here are some options to consider if you want to help someone who is experiencing homelessness in Portland.
The scope of the homeless problem in Portland is so enormous, it can be difficult to figure out how to best help. Increasingly in Portland, you may see someone holding up a sign asking for money, or you may be asked for money as you pass someone on the sidewalk. So what should you do if you want to help?
There are different strategies for responding to people asking for money. If you want to help someone experiencing homelessness, you have some options.
First, if you have cash and feel comfortable, you may want to share with someone asking for money. If you choose to do that, here are some important considerations:
The person may or may not be homeless. It's not uncommon for people who are housed but struggling financially to take the streets to ask the public for money.
Regardless of why the person says they are asking for money, the person may use the funds for something you don't like, such as alcohol. If you give the individual money, consider it a gift and be prepared to let go of any expectations about how that gift may be used.
If the person says they want the money for food, be aware that food is the easiest resource to access on the street. There are multiple food programs available, and local homeless agencies are available to help homeless individuals get Supplemental Nutrition Assistance Program (SNAP) cards, commonly known as "food stamps". Neither of those options covers every food item a person may want, but it's nearly impossible to starve on the street.
If the person says they want money for medicine, be aware that most people living on the street qualify for Oregon Health Plan (Medicaid) and do not have to pay for prescription medications.
If you don't want to hand over cash for whatever reason, here are some other options:
If you are in close proximity to a grocery store, restaurant, or coffee shop, you might offer to either go inside with the person and purchase them something. Or you might offer to return with food or coffee and then purchase a few things to bring back.
You may consider carrying "care kits" in your car that you can hand out when people ask you for money. Good items to include in the "care kits" include: bottles of water, granola bars, cheese and crackers or other shelf-stable foods, hand sanitizer, toilet paper, soap, baby wipes, clean socks, dog food for people with animals, or weather-related items like sunscreen or gloves.
You could pre-purchase meal tickets for Sisters of the Road. Located at 133 NW Sixth in downtown Portland, Sisters of the Road offers reduced price meals for low-income individuals Wednesday through Saturday from 11:30-1:30.
You could hand out resource information. The best option is the Rose City Resource Guide which is available either in portable books or online here.
If you're concerned that the person is in danger due to their physical or mental status or because of extreme weather, contact 211info at 2-1-1 for a referral to a service agency. If the situation appears life-threatening, call 9-1-1.
There are multiple homeless service agencies that go out every day of the week to check on people living outside on the street or in their cars. You can help make a difference by making a cash donation to those non-profits to help them engage with folks living outside. Agencies always need volunteers as well. To find a homeless service agency in Portland, click here for a list.
In the end, giving money or other assistance to a homeless individual is a personal choice. You may consider that many people in the city -- including your friends and family -- are only a paycheck or two away from homelessness. The next person who asks you for a few dollars on the freeway ramp just might be someone you know.
#portland #oregon #homeless #homelessness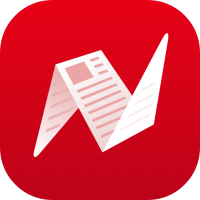 This is original content from NewsBreak's Creator Program. Join today to publish and share your own content.