Nothing discombobulates Portlanders as much as major weather shifts.
Say what you will about climate change, but one thing's for sure: Portland's weather has shifted significantly over the past few years. It used to be we'd have a few 90-degree days in an otherwise mild summer, followed by non-stop rain from mid-September through the 4th of July, with the occasional minor snowstorm just to bring the city some more drama.
But 2021 has been one for the record books. This year alone we've had a huge ice storm that left tens of thousands without power for days, a deadly heatwave, a serious drought, and of course, another extensive wildfire season. Calling Portland's extreme weather "historic" has become almost as cliche as calling the pandemic "the new normal".
After finally getting a few sprinkles, reports indicate that this weekend Portland is going to get its first major rainfall in months.
If we get an inch or more of rain as predicted, there's going to be some issues. It's always amazing to me how we live in a city that gets a lot of rain and yet when it first starts raining everyone seems surprised. Here are some things to watch out for:
People have forgotten how to drive in the rain.
When the rain first comes, the roads can be slick. There's a nice build-up of oil and other materials on the road, and in some places roads may be slick. This will be exacerbated by people not allowing sufficient stopping distance or struggling to peer through their rain-streaked windshields.
Prepare yourself by driving slowly and mindfully, and ensuring that your car tires are adequately inflated. Remember that after a long hot summer, your windshield wiper blades are likely dirty or cracked and may need to be replaced. And be patient as other drivers struggle.
Storm drains back up quickly.
Another surprising thing about Portland: the storm drains struggle when there's a lot of rain. You might think that the system would have been designed with lots of rainfall in mind, but that appears to not be the case. As the storm drains struggle to accept heavy rainfall you'll see intersections filing with giant water puddles. If you have a basement, you may see some backing up through the floor drain. Be prepared.
If you're driving anywhere near rivers or other bodies of water, be extra careful. Despite the drought, some of the smaller bodies of water may overflow quickly if there's a deluge of rain. Remember that you should never drive through water than an inch or two, especially if it's fast moving.
You need to keep your house watertight.
It's a huge pain when your basement floods or your roof leaks. Not only can it be expensive to fix, but it can leave behind germs and mold that may impact your health for years to come.
Now's a good time to check your gutters and downspouts to make sure they are clear of debris so water runs off your roof easily. Tighten any loose shingles and inspect your roof for any potential issues. Check the perimeter of your house and seal off any cracks in your foundation or basement windows. Make ake any changes needed to encourage water to flow away from the base of your house.
Dig out your rain gear.
If you've lived in Portland for any amount of time, you undoubtedly have a collection of various raincoats to use depending on the temperature, as well as rain boots. Bring the back to the front of the closet, and if necessary, add some additional waterproofing.
If you're new to Portland, now's the time to head out to Columbia Sportswear or REI and get yourself the gear you need to get you through the winter. Remember, you need "waterproof" not "water-resistant". Portland weather scoffs at "water-resistant".
Stay dry out there. And if you're not a fan of the rain just remind yourself that the rain will not only help keep our city green, it will also help cut down smoke and aid in fighting the wildfire.
#portland #oregon #weather #rain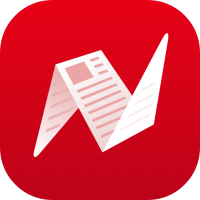 This is original content from NewsBreak's Creator Program. Join today to publish and share your own content.