The city's historic marathon continues, but COVID protocols will be strictly enforced.
The Portland Marathon is back to an in-person race this year and is committed to making the event as safe as possible for runners and volunteers. Here's what you need to know about Portland's most iconic running event.
What is the Portland Marathon?
The Portland Marathon is one of the longest-running consecutive marathons in the United States and has been a financial boon for the city, with thousands of runners coming from all over the world to participate in what's considered to be a flat, fast course. Around ten thousand runners participate in the event each year, with the help of 4,500 volunteers.
The Portland Marathon has been a beloved regional event for nearly fifty years. Founded in 1972, the first edition of the Portland Marathon took place on Sauvie Island with 86 participants at the starting line. The race continued to grow over the years, moving to various downtown-centered courses in the 1980s.
The event has also received recognition as the "best-organized marathon in North America" and is to considered to be one of the first eco-friendly, "green" marathons. Event proceeds go to selected charities.
The standard distance for a marathon is 26.2 miles (or 42.2 kilometers).
When is the Portland Marathon?
The Portland Marathon is scheduled for Sunday, October 3rd. Runners will begin the race in waves, starting at 7 a.m.
The event also includes a half marathon. Both races start and finish at Waterfront Park. The course winds its way through the downtown area before heading through to Northwest and Southeast Portland before ending downtown.
The course includes "aid stations" with drinks and snacks, as well as entertainment. All finishers receive a medal, shirt, and other gifts to recognize their accomplishment.
What's different this year?
Last year the Portland Marathon was forced to be a virtual event due to the pandemic, but runners were excited to hear that the event would go back to a live format this year. With the rise of the Delta variant, organizers are working to implement recommended safety protocols.
Race organizers shared this update:
Registered-participant proof of vaccination or a negative COVID-19 test will be verified upon entering the Expo & Packet Pick-Up on Saturday, October 2nd. Individuals who cannot provide proof of full vaccination or a negative test will be unable to pick up race materials required for participation in the event. Additional details regarding local testing options and proof of vaccination prior to the event are being developed and will be shared in the near future. Additionally, in conjunction with Governor Brown's recent statewide mask mandate for indoor and outdoor venues, all participants, spectators, volunteers, and staff will be required to wear a mask at the Expo & Packet Pick-Up, Start Line Corrals, Finish Line, and Post-Race Party. Registered participants WILL NOT be required to wear a mask on-course while actively participating in the Portland Marathon.
Race organizers continue to consult with public health officials to ensure that they are implementing recommended safety protocols.
How can I participate as a runner or be a volunteer?
Runners are required to register in advance and pick up their race packets the day before the race at the official Race Expo. Registration for the full marathon is $164.99 while the half-marathon has an entrance fee of $134.99. Interested runners can register on the Portland Marathon website.
If you would rather volunteer to help with the event, click here to sign up for your three- or four-hour shift.
#portland #oregon #portlandmarathon #marathon #running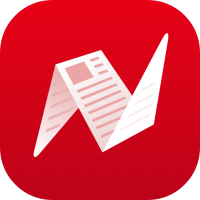 This is original content from NewsBreak's Creator Program. Join today to publish and share your own content.