The normally invitation-only store opens to the public for several days in September.
As Portland re-opens and more of us are leaving the house, you may find yourself in need of new shoes or clothing. If so, you're in luck because Adidas is opening its Employee Store to the public this month.
Adidas is the second-largest sportswear company in the world, second only to local Nike Corporation. Adidas moved its North American headquarters to Portland in 1993 and employs an estimated 1,800 people in the Portland area. Its main offices on North Greely Avenue are well-known for their giant statues of Adidas athletic shoes.
What is an "Employee Store"?
Large retailers like Adidas, Nike, and Columbia Sportswear offer "Employee Stores" that are, as the name suggests, for employees. Offered as an employee benefit, these special stores typically offer brand new branded items for about 50% lower than retail.
Employee stores also may have "day passes" available where friends and family of employees and local partners such as schools or other employers have the chance to visit the store and shop at the sharply reduced prices that are offered to employees. Day passes to employee stores are notoriously hard to get.
What's available in the Employee Store?
The Adidas Employee Store offers most of the same items you'll find at Adidas retail stores or their online shop. This includes things like shoes, jackets, sports-themed clothing, athleisure, and other Adidas-branded items, available in both adult and kids' sizes. It's a great time to get a jump on your holiday shopping while you can access the 50% discount.
When and where can I shop?
As a community goodwill gesture, Adidas is opening the employee store located in the Montgomery Park building every Monday and Tuesday in September. This means you can use the store without a pass on those days during regular shopping hours of 10:00 a.m. to 9:00 p.m.
This offer is only valid at the Employee Store located in the Montgomery Park building. Montgomery Park is located at 2701 N.W. Vaughn Street and has a large parking lot for shoppers' convenience.
The store is operating at 50% capacity due to the COVID pandemic so be prepared to wait to gain admittance to the store. Masks are required in both the Montgomery Park building and the Employee Store, and fitting rooms will only be available "as needed" so you may want to wear something you can try clothes on with in the shopping area.
The Adidas Employee Store accepts all major credit cards. You may not purchase gift cards or combine the store benefits with other discounts or coupons. Happy shopping!
#portland #oregon #adidas #shopping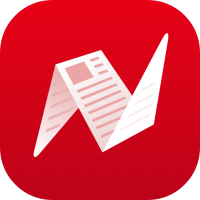 This is original content from NewsBreak's Creator Program. Join today to publish and share your own content.