The days of checking ads and looking on Indeed have passed. Job hunters in Portland need new strategies for finding employment.
Unemployed workers were saddened when the federal government allowed several pandemic-related unemployment programs to expire this week. After many months of receiving assistance in addition to typical state unemployment assistance, many people in Portland are now scrambling to make a plan and get a new job.
If you're still growing online ads, you're going to have a hard time finding a job. Most job seekers these days are finding jobs through their contacts and personal relationships, or through working with programs that are targeted towards helping people pivot after a job loss.
The good news is that you are not alone. Help is available for your job search needs. Here are some programs that can help you find your next employer, generally at little or no cost to you.
Work Systems, Inc.
One of the largest employment assistance programs is Work Systems, Inc. (WSI). With funding from the U.S. Department of Labor and other sources, WSI works with job seekers in Multnomah, Clackamas, and Washington Counties.
WSI is focused on workforce development, which means that they not only help you find a job, but they help you prepare for new careers. They partner with employers, labor groups, government agencies, and other organizations to help develop workers.
They work with thousands of job seekers providing services ranging from resume assistance, occupational skills training, internships, computer classes, learning labs, job search, and employment retention services. They have locations throughout the metro area. For more information click here to visit their website.
Work Source
Work source offers services at six locations in the Portland metro area, including locations in Tigard, Beaverton, and Gresham. Services include: job referrals, workshops and training, job search coaching, resume writing, and job referrals.
Although they're a separate organization, Work Source often works in partnership with Work Systems, Inc. For more information on Work Source programs, visit their webpage.
Portland Metropolitan Workforce Training Center
The Portland Metropolitan Workforce Training Center is a program of Portland Community College (PCC) which helps individuals who are receiving public assistance such as TANF to find living wage jobs.
In addition to a connection to community college classes at PCC, they offer a variety of employment training programs and classes, and also provide one-on-one employment assistance. The Portland Metropolitan Workforce Training Center also hosts regular job fairs and hiring events to help job seekers find employment fast.
employment and have pursued higher education as a result of Vocational Training Programs. We offer services, workshops, one-on-one assistance, and host weekly job fair and hiring events. For more information, click here.
State of Oregon Employment Department
The state of Oregon also offers services to job seekers, particularly those who are receiving unemployment assistance or have received it in the recent past. In partnership with other organizations, they offer career fairs and hiring events. They also maintain a searchable database of available jobs, training programs, events, and apprenticeships.
Job seekers may be the target of scam artists, and the Oregon Employment Department also offers information and reporting systems for shady or illegal employment schemes. Visit the OED here.
Job Training for Special Populations
Many local nonprofits also offer specialized training programs targeted to groups that are traditionally left out of the labor market, including:
IRCO (refugees and immigrants)
Urban League of Portland (African Americans)
Community Vision (people with disabilities)
Portland Youth Builders (youth)
Native American Youth and Family Center (Native Americans)
Catholic Charities of Oregon (refugees)
Janus Youth (youth under age 25)
Central City Concern (people in recovery)
Easter Seals of Oregon (people with disabilities)
Latino Network (Latinx)
Veteran's Administration (veterans)
To find other nonprofits who offer job services, contact the 211info community resource line by dialing 2-1-1 or visiting their webpage.
#portland #multnomah #oregon #unemployment #jobs #training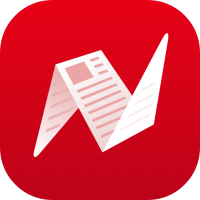 This is original content from NewsBreak's Creator Program. Join today to publish and share your own content.