Homeless campers report that sanctioned camps are not a high priority for them.
Anyone who has been outdoors in Portland has seen the increasingly large homeless camps scattered throughout the city. In many areas of the city, there are camps set up every few blocks. Despite unprecedented levels of investment in housing and homeless services, the problem continues to worsen.
Although there's been no official count of the homeless population recently due to pandemic concerns, it's clear to everyone that the number of unsheltered homeless is increasing quickly. The city of Portland has recently reinstituted limited "sweeps" of homeless camps, but sweeps don't solve the problem. For the most part, homeless campers merely move a few blocks away from their original camp, bringing the issues of camping to the next area.
Several months ago Portland City Commissioner Dan Ryan broke with other politicians and proposed using federal CARES funding to create six so-called "safe rest villages" for people experiencing homelessness. In announcing the plan for these sanctioned camps, Ryan said:
The Paving the Pathway from Streets to Stability ordinance creates clearer standards so Portlanders experiencing houselessness can rest safely without fear of intervention by city entities. The ordinance will establish zones which are de-prioritized for intervention by the city's campsite clean-up program—also known as the Impact Reduction Program—and it will ensure that the program assists houseless Portlanders in accessing the new Safe Rest Villages should they choose to do so."
The plan calls for "safe rest villages" to be located throughout the city and provide people experiencing homelessness with sanitation services and connections to social workers. Ryan's office later released a list of seventy potential sites for these sanctioned camps.
In an editorial in the Street Roots newspaper, a publication created for and by people experiencing homelessness, editor Kaia Sand expressed concern about the plan, saying:
Safe Rest Villages must not be used to round people up, criminalizing all the people outside the walls, so to speak. Thankfully, this ordinance makes that clear: "Referral to a Safe Rest Village is voluntary for the referred person and the referral decision is not a factor in the determination of the Impact Reduction Program under directive of this ordinance."
While the city of Portland, Multnomah County, and the Joint Office of Homeless Services have been working on setting up the safe rest villages, several high-profile sweeps have taken place, including at Laurelhurst Park. As part of the sweeps, homeless outreach workers have visited camps before the sweeps, offering access to shelter beds and other services.
However, several local outreach workers have told this reporter that many campers have declined shelter beds and chosen to stay with their street community as it moves to a new location.
With cold weather approaching and the Delta variant keeping COVID cases high in the community, Multnomah County Commissioner Sharon Meieran recently penned an opinion piece in the Oregonian criticizing local homeless officials for not moving quickly enough.
We need to face reality. The number of people living and dying on our streets has substantially increased since we first started talking about "ending homelessness." I serve on the executive committee of A Home for Everyone, a coalition which advises Multnomah County on housing policy and priorities. Much important work has been done by this group, but it's impossible not to question its effectiveness when we have more and more resources yet are making less and less meaningful impact on the worsening humanitarian, public safety and public health crises unfolding before our eyes. All of us in this coalition, especially the executive committee, must reassess whether we are achieving what we owe the community and matching the urgency of the problem."
Meieran proposed a five point plan to begin triaging people experiencing homelessness, similar to emergency management practices in hospitals and at disaster sites. She also noted that important partners are not at the table where homeless planning is done, most notably public health officials and representatives from the mental health system.
In response to this call to action, representatives from the "Here Together Coalition" issued their own opinion piece in response. The authors asked the city of Portland and Multnomah County to move more quickly on permanent supportive housing and other long-term solutions to homelessness.
We agree that there's much work to be done, but the way we channel our frustrations matters because not all quick actions will deliver lasting results... Let's listen to those experiencing homelessness. There are many innovative, effective ways to provide safe, transitional housing that should be explored and expanded instead of investing millions in tent cities.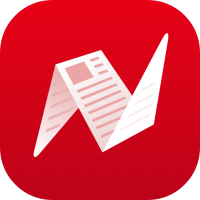 This is original content from NewsBreak's Creator Program. Join today to publish and share your own content.