Local burger joint aims to make better burgers -- and they succeed.
Like every city in America, Portland has its share of fast-food joints. Besides national chains like McDonald's, Taco Bell, and KFC we also have a great regional option in Burgerville. But none of them compare to the unique offerings of SuperDeluxe.
SuperDeluxe is an ode to the funky drive-through burger joints of the 50s and 60s. Conceived by owner Micah Camden, who also founded Little Big Burger, Blue Star Donuts, and Boxer Ramen, SuperDeluxe first opened in a repurposed drive-through restaurant at SE 50th & Powell.
Sharing a corner with a Burger King and a Taco Bell, people predicted that the more expensive SuperDeluxe would fail spectacularly. They were wrong. Not only does the Powell SuperDeluxe have cars lined up onto the street at all hours of the day, but it also has become a chain, with two expansion locations opened up over the last few years.
As Camden told PDX Monthly magazine, SuperDeluxe is modeled on California's In-N-Out Burger:
This style of burger— the classic In-N-Out style—didn't exist in Oregon, on an accessibility level, before us. Little Big Burger was kind of like a mini fast-casual bistro burger. You have other burgers, but they weren't like the classic experience in your mouth, with the ratio of lettuce, onions, pickles, tomatoes... There's an interplay with the classic hamburger experience that you're picking up on, making you happy subconsciously, like this little symphony of accessibility in your mouth. And I'm proud of my burger. I love my burger. If you go to In-N-Out, everybody wants it "Animal Style." The reason I call it Super Deluxe is because every burger is deluxe. You don't have to ask for all of the stuff—the burger sauce has the Grey Poupon in it, and the caramelized onions are fresh every day." 
SuperDeluxe has a relatively small menu, focusing on burger variations, fries, and drinks. But what they offer, the do well.
The class is the "SuperDeluxe Burger" which combines a locally-sourced beef patty with American cheese, raw onion, caramelized onion, lettuce. tomato, catsup, and "deluxe sauce". The burger is available either single or double, and you can add bacon for an extra treat. The burgers are perfectly cooked, loaded with toppings, and consistent in quality.
For the vegetarians in your group, SuperDeluxe offers not just one but two different veggie burgers. The "Veggie Deluxe" is a Veggie patty, American cheese, burger sauce, catsup, lettuce, tomato, onion, pickles, and caramelized onion, while the "Vegan Deluxe" offers a vegan bun, with a vegan burger patty, vegan cheese, vegan deluxe sauce, catsup, lettuce, tomato, onion, and caramelized onion.
If you're not in the mood for a burger, try the "Chicken Sando" -- fried chicken breast, pickles, bird sauce, and lettuce. There's also a spicy version for those who like a little kick.
The fries at SuperDeluxe are a special treat. These crinkle-cut fries are not the soggy offerings you see at so many fast food joints. SuperDeluxe's fries are super crispy on the outside but tender inside.
If you have a sweet tooth, add a "Super Tasty" to your order. It's not quite a shake, not quite a float, but it's definitely as tasty as the name suggests. This blended frozen beverage is available in multiple flavors including coffee and orange cream, which tastes like those push-up ice cream bars you got as a kid. There's also a seasonal flavor that changes every month.
You can feel good about supporting SuperDeluxe. They're a "second chance" employer who hires people with criminal records who need a second chance at employment. They also pay better than many other restaurants. A sign currently up at the Powell location advertises $16 an hour plus tips.
The staff is friendly and competent, and even though there's always a line, it moves relatively quickly. The indoor seating areas are clean and bright. Depending on the location, you can dine in, drive through, or order food to go.
Most of the items at SuperDeluxe range between $6-8 each, well worth the price knowing that the ingredients are fresh and local, and the staff is getting a living wage.
Besides the original SuperDeluxe at SE 50th & Powell in Portland, there are also locations in the Pearl District and in Sherwood. Check out their website for more information.
#portland #oregon #restaurants #fastfood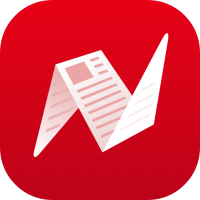 This is original content from NewsBreak's Creator Program. Join today to publish and share your own content.