Portland's RAPID aims to make physical activity more accessible so that people with disabilities can lead more active, healthy lives.
When Portlander Emily Purry injured herself while running in downtown Portland, she realized that healthcare providers were not prepared to help people with disabilities successfully recover from medical challenges that impacted the ability to be active.
Legally blind since childhood, Purry imagined a program where she could have a place to live during her physical rehabilitation, get counseling around the psychological impacts of the injury, and be surrounded by people who understood what she was experiencing as a disabled athlete.
Not seeing anything like that in Portland, in 2019 Purry started a non-profit called Rehabilitation & Athletic Performance Intersecting Disability (RAPID). Purry explains:
The idea of RAPID came to me because I have been legally blind all my life and then I experienced a major life changing injury. As hard as these two disabilities have been I am so grateful that they happened to me. Without the combination of the two I would have never realized the need for a place like RAPID. I know I was put on this planet and experienced the things I have because I was supposed to build RAPID. RAPID will change the lives of people transitioning from able bodied to disabled. More importantly, I can clearly remember the moment I almost took my life because I was so frustrated, in pain and did not know where to go or who I could talk to that understood.
RAPID's mission is to help people with disabilities and veterans with disabilities accept, embrace, thrive, and succeed in reaching their health, wellness, and athletic performance goals. The organization aims to serve people with recently acquired disabilities by providing them with three key services.
Access to health and wellness services, resources, and experiences to assist with an individual's vulnerable transition period from hospital to home.
Access to the comprehensive support necessary to adjust to life-altering disabilities for elite athletes including competitive sports, adaptive equipment, and athletic facilities.
Access to a residential facility to practice, experience failure, and thrive in a safe, supported environment with experts in the field and peers with lived experience.
Purry is acutely aware that people with disabilities are often not encouraged to participate in athletic activities, or unable to find programs and activities that are accessible to them. Multiple studies, including population-level research in Australia, have found that people with disabilities participate in physical activity at much lower rates than the general population.
High levels of inactivity have negative physical and emotional health impacts. Purry states:
The health outcomes for people with disabilities are significantly worse than those without disabilities. It is not due to the individual not wanting to be healthier. It is due to the combination of lack of access, barriers in getting access and pure frustration of living in a world not made for us and full of people who don't understand us or outright pity us.
Purry previously worked at local government agencies in Portland where she assisted employers in making work environments more inclusive and to take disability into consideration when making changes. For example, Purry helped problem solve a situation where her employer changed to a new software program without knowing that it was not compatible with adaptive equipment typically used by people with visual impairments.
This weekend RAPID entered a team into Portland's famous Hood to Coast relay race, running from Mt. Hood to Seaside to help highlight awareness of the importance of physical activity for people with disabilities.
In addition to working with people with disabilities, RAPID also offers consulting services to employers and recreational activities to create more inclusive physical spaces and programs. Recreational retreats are also planned for when group activities are safe again. Long-term, the organization plans to create the rehabilitation center that Purry dreamed about when she was recovering from her own injury.
We are the only minority group you can join at any time and we intersect all identities of people. In everyone's lifetime they will either experience a major disability or know someone who experiences a major disability. It is a very lonely scary place to be and once RAPID has a facility that is the place where people can come to receive all the services and resources they need to accept, embrace and thrive.
Purry also hosts a podcast called "Human is My Label" where she interviews athletes with disabilities, experts in injury rehabilitation, and discussed issues and events related to the disabled athlete population.
For more information on accessing RAPID services or joining the movement to help people with disabilities to get more physically active, check out their website.
#portland #multnomah #oregon #disabilties #sports #physicalfitness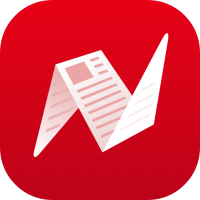 This is original content from NewsBreak's Creator Program. Join today to publish and share your own content.