Burger Week offers a bright spot after a long hot pandemic-filled summer.
Doing your menu planning for the week? How about a nice, juicy burger? Good news, you can have burgers for breakfast, lunch, dinner, and a midnight snack this week and still not run out of options.
That's because Monday kicks off one of Portland's most beloved celebrations: Portland Burger Week. Portland Burger Week is an ode to everyone's favorite sandwich: the burger. And in true Portland style, the event offers a variety of burgers that highlight the uniqueness of our local culinary scene.
Portland Burger Week is hosted by the Portland Mercury and sponsored by New Seasons market. Running from Monday, August 16th through Sunday, August 22nd, Portland Burger Week features a whopping thirty-seven different burgers to choose from, all specially created by local restaurants for this event.
All burgers feature high-quality perfectly cooked beef. Several burgers are vegetarian, vegan, or can be made vegetarian or vegan by request.
Each one-of-a-kind burger is available for the low price of $6 during Portland Burger Week. It's a great opportunity to support Portland's struggling restaurant industry, which has been especially hard hit by the pandemic. And with most participating restaurants offering carry-out or delivery in addition to dine-in service, you can participate in a way that feels safe for you.
3 Unique Burgers to Try
Portland Burger Week is famous for its unique flavor combinations. Each year there are new offerings to try. Here are three that look particularly unique:
Yur's Bar and Grill is offering a Philly cheesesteak-inspired burger called the "Yur A Whizard Burger!" This delicious looking entry includes roasted red pepper, house-made caramelized onions, and house-made cheese whiz on top of a seasoned ground beef patty.
For the vegans in your group, or anyone who likes spicy food, Sunny's Diner is offering what they call a "big ugly messy vegan burger". Officially called the " Flaming Hot Vegan B.U.M.B". This unique burger includes a 100% vegan VeganCredible burger patty, house-made flaming hot "cheeeeeto" vegan cheese sauce, pickles, onions, vegan pate, lettuce, and tomatoes on a homemade bun.
Portland Burger is offering a colorful burger called "Enter Sandman". A delicious burger is topped with Dragons-Fire Mango Pico De Gallo, Enter-Night Lime Creama, Double, Melty American, Crispy-Fried Onion, Mixed-Berry Tequila-Margarita Lacquer, Lettuce, and Exit-Light House Sauce.
How to find all the best burgers
If you're looking for the burgers closest to you, check out this cool interactive map of all the Portland Burger Week partner businesses.
Portland Burger Week normally draws big crowds, so be sure to arrive early or get your orders in quickly. It's not unusual for restaurants to sell out of fan favorite burgers. And remember, once Portland Burger Week is done, all of these delicious burgers are gone, so be sure to support your local restaurant this week so you don't miss out.
Here's a list of every restaurant participating in this year's Portland Burger Week:
Yur's Bar and Grill
Boke Bowl
Steakadelphia
Ya Hala
BrunchBox
Farmer and the Beast
Ponderosa Lounge & Grill
Fills
Mighty Moe's Tanker
Holy Goat
Laurelwood Public House & Brewery
Local 66 Bar and Grill
Rocky's Sports And Spirits
Church
Portland Burger
Bread and Ink Cafe Inc.
Holler
HOME, A BAR
Danwei Canting
Nick's Famous Coney Island
Fuller's Burger Shack
Paymaster Lounge
Haymaker
Hop Capital Brewing PDX
Piccone's Corner
Bar Bar
Show Bar
Mad Greek Deli
Next Level Burger
Moreland Ale House
Loyal Legion
Landmark Saloon
Sunny's Diner
Salvador Molly's
West Coast Grocery Company
New Seasons Market
#portland #oregon #burger #restaurant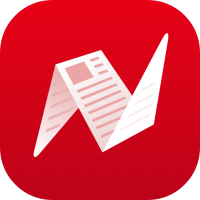 This is original content from NewsBreak's Creator Program. Join today to publish and share your own content.