Public health advocates applaud Multnomah County's actions even as other Oregon counties blatantly refuse to institute similar precautions.
A little more than a month after Oregon Governor Kate Brown lifted a statewide mask mandate, officials in Multnomah County were forced to reinstate mask requirements within County borders. The mask mandate, which goes into effect this Friday, August 13th, requires everyone ages five and older to wear masks in any indoor setting, regardless of vaccination status.
The move follows a recommendation to voluntarily wear masks which was issued by the County on July 26th. Voluntary compliance did nothing to stem the tide of rising COVID-19 cases in the county.
In announcing the new executive order, Multnomah County Chair Deborah Kafoury stated:
"We know that masks work. They are tried and true. They are affordable. And they are an effective way to limit the spread of this virus and its variants. Until more of us are vaccinated across Multnomah County, masks remain one of the best strategies to keep each other as safe as possible."
To put some teeth into the order, the County is setting up a hotline to report violations. Failure to wear a mask can result in fines of up to $1,000.
Multnomah County is the state's most populous county. Other local counties including Marion and Polk counties have already announced that they do not intend to issue similar mask mandates. Several counties have issued suggested mask usage guidelines.
Critics wonder why Governor Kate Brown is not issuing a statewide mandate. In a reversal of her previous position on the pandemic, the governor has stated that public health is the responsibility of the counties. She released a statement Monday calling on other counties to follow Multnomah County's lead.
Brown also has issued a mandate to require masks in schools across the state, and inside any state-owned buildings.
The Oregon Health Authority (OHA) reported that as of this past Monday there were 575 people hospitalized with COVID across the state, well above the 300 person threshold that signals a strain in hospital capacity. OHA data also shows that Multnomah County COVID infection rates are rising more slowly than most other counties in Oregon, likely due to higher vaccination rates.
Meanwhile health officials across the state are still struggling to increase vaccine rates. Individuals who are fully vaccinated against COVID-19 can still catch the virus but will have significantly milder cases compared to those who are not vaccinated.
Nearly 100% of hospitalizations for COVID nationwide are people who have not been vaccinated.
Multnomah County Health Officer Dr. Jennifer Vines stated:
"The more contagious Delta variant has changed the game. Our hospitals are full. And we now know that while the vaccine protects us really well from serious illness, it may not always stop us from spreading the virus. An across-the-board mandate buys us time to protect more people with vaccine.''
Meanwhile, local businesses are stepping in to fill the gaps. Over the last month, multiple employers have announced that staff must be vaccinated or submit to weekly COVID testing, including local healthcare organizations like Kaiser and the Veteran's Administration.
A group of restaurants and bars in the Portland area have banded together in a "vaccine coalition" and are requiring patrons to show proof of vaccination in order to use indoor seating.
It's likely that more and more employers will institute similar measures to keep their staff safe and ensure they can stay open. COVID outbreaks among staff have forced many businesses to shut their doors for days at a time, leading to huge revenue losses.
In the meantime, in the absence of a statewide mask mandate or vaccine requirement, workers are local businesses are once again being placed in the difficult position of enforcing mask rules with a public that is increasingly hostile about such requirements.
#portland #oregon #vaccine #mask #covid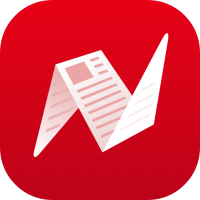 This is original content from NewsBreak's Creator Program. Join today to publish and share your own content.