City leaders take a stand against two areas they deem too dangerous to continue as campsites.
Camping among the homeless population has become increasingly visible over the course of the pandemic. The combination of increased pandemic-related job losses, evictions, and reductions in social services have forced more desperate people onto the streets.
And while angry neighbors have expressed concern about homeless camping for several years now, city leaders have followed federal CDC guidance to avoid clearing camps and increasing opportunities for COVID-19 infections to spread.
Portland city commissioners aren't often in agreement, but this week the city leaders stood united in their decision to address homeless camps at two particular hot spots: Laurelhurst Park and Forest Park.
The large and extensive homeless camp along the side of Laurelhurst Park has been a flashpoint for the neighborhood for almost a year. As numbers of campers increased and reports of illegal activity flooded into the Portland Police Bureau, the camp was "swept" and campers were removed last November, but most campers remained nearby at other locations in the neighborhood. Within weeks tents popped up again in the area adjacent to Laurelhurst Park, and the camp has continued to grow since then.
As the Oregonian and multiple news sites reported, the Laurelhurst Park campers reached the end of their welcome with the Portland City Council after city port-a-potty contractors pulled out of the area, citing incidents that involved guns and violence at the site. The Commissioners and Mayor Ted Wheeler issued a rare joint statement this past Monday stating that campers were being given a 72-hour notice to clear out this week, stating:
Our goal has been to compassionately support the people living near Laurelhurst Park until we had a better solution beyond just moving people from one part of Portland to another. City Council is unified in our decision to act immediately... A recent incident involved multiple firearms being drawn and their use threatened in the presence of a service provider. Prior to that incident, we increasingly struggled to maintain public safety and health standards as the camp grew larger and demanded a greater and greater share of the city's limited resources. The situation has devolved into something unsafe and unhealthy for everyone involved. Unfortunately, we are no longer able to serve the unhoused community near the park."
Two days later another less visible camp was targeted for sweeps. Forest Park, the ten-acre urban park that borders the west side of Portland, was identified as at extreme risk of wildfire due to the combination of extremely dry conditions and widespread camping in the woods.
In another unanimous decision, the Portland City Council on Wednesday enacted new fire bureau protocols that prohibit camping in large forested areas around the city.
Forest Park campers who refuse assistance or requests to move by social service agency outreach teams will be evicted and forcibly removed. City Councilperson Joann Hardesty, typically a strong advocate for the homeless population, stated her position clearly:
"I don't like sweeps, and I don't like that we have a shortage of housing that people can afford to live in our city. But as commissioner-in-charge of the fire bureau, I can not stand by and do nothing as people are at risk of dying from fire."
In addition to Forest Park, the new regulations prohibit camping during "the dry season" at all other major forested areas in and around the city, including Linnton Park, Forest Park, Marquam Nature Park, Tryon Creek State Natural Area, Powell Butte Natural Park, Oaks Bottom Wildlife Refuge, and the Smith and Bybee Wetlands.
Advocates and supporters of the homeless campers point out that camp sweeps just typically move campers from place to place. City staff points out that all campers are repeatedly offered services and access to shelter beds prior to sweeps. Unfortunately, a percentage of the homeless population is unable or unwilling to go to group shelters and prefers to camp, thus setting themselves up for repeated sweeps as the city takes a harder line on camping.
Campers who do want to access shelter beds or services are encouraged to contact 211info by dialing 2-1-1 or by visiting the drop-in resource center at Transition Projects, which is located 665 NW Hoyt downtown.
#portland #oregon #camp #homeless #homelessness #wildfire #crime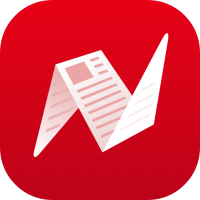 This is original content from NewsBreak's Creator Program. Join today to publish and share your own content.