The southeast Portland mainstay offers Italian comfort food that's truly authentic.
Portland likes to consider itself a foodie paradise. There's no shortage of restaurants offering fusions and fancy modern takes on classic recipes. But sometimes, you just want comfort food. If you're longing for a good, traditional, authentic Italian meal, look no farther than DeNicola's in southeatst Portland.
DeNicola's has been serving up pasta and other gluteny deliciousness for forty years. There's nothing fancy about DeNicola's and that's part of their charm. The restaurant looks like every family-run Italian restaurant back east, right down to the family photos on the walls and maps of Italy on the placemats. As the restaurant proudly notes on their webpage:
In a time when everyone is trying to reinvent the classics to try and find a unique niche, DeNicola's Authentic Italian is just that... Authentic Italian. The old school Italian food you grew up with... It's like going back to a classic Italian restaurant you'd typically find on the East coast back in the day.   
DeNicola focuses on the favorite meals many of us grew up with. Think manicotti, veal piccata, and of course, spaghetti with meatballs. There's no fusion here, it's pasta, sauce, vegetables and meat. Simple and delicious.
DeNicola's is a family restaurant, still serving the recipes that current owner Donata DeNicola's parents brought back from Italy years ago. These recipes were passed down to Donata, who in turn has been training the next generation.
This writer has been eating at DeNicola's for over twenty years and we've never had a bad meal there. Long-time customers are like family at DeNicola's.
The large menu has a little something for everyone. The star is, of course, the traditional pasta dishes. They all include perfectly cooked pasta with either marinara or meat sauces and are accompanied by warm fresh-cooked Italian bread.
You can't lose with the spaghetti, ravioli, or fettucini -- pure comfort on a plate. There are also several great dishes combining pasta with various seafood selections, like prawns, clams, and crab.
Another great option is the "Lasagna Alla Napolitana". The lasagna is baked just enough for the cheese to be crusty on the outside and gooey on the inside, and you have your choice between meat-filled or spinach lasagna.
Our favorite pasta dish is the "Spaghetti Aglio Oglio", a deceptively simple combination of spaghetti noodles, roasted garlic, and romano cheese. It's light and delicious and thanks to the generous amount of garlic in the dish, you won't have to worry about vampires.
For the vegetarians in your group, the eggplant parmigiana is tender and delicious. Many restaurants struggle with eggplant, cooking it too long, but DeNicola's manages to make its eggplant tender but still sturdy enough to hold up to the generous layers of sauce and cheese that accompany it.
Pro-tip: add the antipasto and salad to your meal for a nice before-dinner treat. If you're a fan of honey mustard, DeNicola's has the best honey mustard salad dressing this side of the Mississippi.
DeNicola's also offers gluten-free or whole-wheat pasta upon request.
If you're not in the mood for pasta, try one of DeNicola's pizzas or panzerotti (calzone's). They both take a bit longer but are worth the wait.
And be sure to save room for dessert which includes traditional Italian favorites like lemon mascarpone, tiramisu, and cannelloni.
DeNicola's is located at 3520 SE Powell in Portland. They're open for indoor dining, carryout, or you can order delivery from Grubhub or Door Dash. Meals range around $10-15 for generous portions that will likely leave you with some leftovers to take home.
The restaurant also has a small banquet room for family events and special occaisons.
If you're looking for old school Italian, head on over to DeNicola's. You won't be disappointed.
#portland #oregon #restaurants #italian #pasta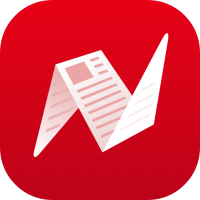 This is original content from NewsBreak's Creator Program. Join today to publish and share your own content.