Mayor holds a reopening celebration for the city even as County health officials mull a return to pandemic restrictions.
Portland leaders and health officials appeared to be at odds about the area's emergence from the COVID-19 pandemic. This weekend Portland Mayor Ted Wheeler announced that the city is "open" only days after Tri-County Health Officer Dr. Jennifer Vines told reporters that Multnomah County is exploring a return to mask mandates.
After eighteen months of pandemic deprivation and stress, weary Portlanders may wonder, exactly how long will the city be open?
In an effort to encourage people to come back downtown, Portland Mayor Ted Wheeler announced that Portland was open again as part of a series of "Welcome Back to the Heart of Portland" events. On Saturday city leaders participated in a ribbon-cutting ceremony for the newly-created "Cart Blocks" which boasts twenty diverse food trucks.
A few blocks away at Pioneer Courthouse Square, hundreds of maskless Portlanders joined a sing-along concert with the iconic local band Pink Martini. A press release for the band announced:
Thomas Lauderdale, China Forbes, and their full Pink Martini ensemble will lead Portlanders in a range of well-known songs meant to commence the post-pandemic era and usher the city into the rest of 2021... In this age of stresses and distractions, a sing-along allows us to slow things down, gather people together, and using Pink Martini as the house band, get everyone to sing at the top of their lungs, and hopefully for a moment all our worries and problems will vanish.
The sing-along's ability to make worries and problems vanish seems unlikely. The so-called "Delta variant" of COVID-19 is rampaging its way across the state. Meanwhile, the Portland metro area is struggling to increase vaccination rates, particularly among communities of color and other high-risk populations. With a County vaccination rate stalled around 70%, the county took the unprecedented step of offering cash payments of $150 for residents who get their shot.
After a steady downward trend in COVID cases in the state, infection rates are rising once again. It's been less than a month since most statewide pandemic restrictions were lifted. Yet the Oregon Health Authority (OHA) reported yesterday that 613 new confirmed and presumptive cases of the virus.
Analysts noted that this is the highest daily increase in cases in over nine weeks, and blame the resurgence on the more contagious Delta variant.
"That matches our expectations that it would become the dominant version of the covid-19 virus by august. We are on track for that unfortunately for that to be the case," Vines stated.
Although multiple news sources have reported that the bulk of COVID deaths in this country are now occurring in the unvaccinated population, there are also some reports of so-called "breakthrough" cases of COVID infection in fully vaccinated individuals. Officials were quick to note that breakthrough infections will be less severe and life-threatening than cases that arise in people who have not had any vaccine doses.
As the crowd sang and danced in Portland's Living Room, mask mandates and hospital visits seemed like a distant memory. The question is will masks stay relegated to the past, or are they also our future?
#portland #multnomah #oregon #pandemic #masks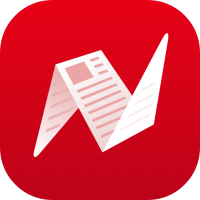 This is original content from NewsBreak's Creator Program. Join today to publish and share your own content.