The "Buck Naked Full Moon Ride" hits the streets of Portland Friday night.
Portland is known for being weird, and one of its most beloved traditions is mass participation in the annual "World Naked Bike Ride" where each year thousands of nude and almost nude cyclists pedal through the streets.
For those who were sad that this year's event was canceled due to the pandemic, drop your clothes, grab your bike, and head on out to Colonel Summers Park in southeast Portland for some fun.
The Buck Naked Full Moon Ride is part of the "Pedalpalooza" event, a series of themed bike ride events that have been ongoing since 2002.
Organizers say the event, which is intended to support body positivity and denounce dependence on fossil fuels, is a good way to "protest on the full moons this summer".
All shapes and sizes of bodies -- and states of undress -- are welcome and participants are invited to "bare as you dare". The only requirement is that cyclists wear masks, regardless of vaccination status. Helmets are also encouraged.
The event kicks off around 7:00 p.m. with body painting at the park, which is located at SE 20th and Belmont in Portland. All participants are encouraged to show their "rosy cheeks". Costumes and fun hats or other props are encouraged at this lively event.
The ride itself is expected to begin at 8:30 p.m. Cyclists will then ride through the city following leaders who will guide them through the designated route for the ride. After completing the ride, cyclists and supporters will return to Colonel Summers Park for a dance party.
Hundreds of cyclists are expected to participate in the event, which is named after July's full moon. Tonight's full moon is traditionally called "the buck moon" because the antlers of male deer (bucks) are in full growth mode at this time of the year.
In case you are wondering, the bike ride is legal in Portland. Organizers obtain event permits and under the Portland city code, being nude in public is generally allowed if the intent is not to engage in "lewd" acts. In fact, the ride is intended to "empower and support non-sexualized nudity".
Be sure to check out this free event. For more information, click here.
#portland #oregon #cycling #bike #bodypositivity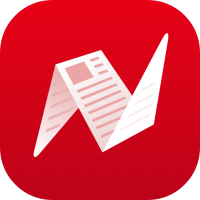 This is original content from NewsBreak's Creator Program. Join today to publish and share your own content.