County hopes that the cash will encourage Portlanders to finally get their shots.
With the Delta variant whipping through communities like a wildfire, Multnomah County leaders are looking for ways to overcome vaccine hesitancy and ensure protection for vulnerable populations.
According to the COVID Act Now site, just over 70% of Multnomah County residents have received one of the three available COVID vaccines since they first became available earlier this year. But health officials fear that it isn't enough. They are now offering cash rewards to encourage people to finally get the jab at County-run vaccination sites.
Following minor success with offering grocery store gift cards in exchange for vaccines, the County has upped its game with the announcement that the newly vaccinated will now be eligible to receive "check cards" as an enticement to finally get vaccinated. "Check cards" are essentially pre-loaded VISA debit cards that can be used anywhere in lieu of cash.
The new "pay per shot" plan offers more incentive to Oregonians who didn't win the $1 million statewide prize that was announced by Governor Kate Brown recently. That particular prize went to a college student from McMinnville.
Unvaccinated individuals ages twelve and up can receive $100 for their first dose of the Pfizer or Moderna vaccines and an additional $50 for their second dose. The single-dose Johnson & Johnson vaccine will be paid at $150.
Multnomah County spokesperson Kate Yeiser explained the reasoning behind the plan:
There are many reasons that people who are eligible have not yet been vaccinated. For some, those reasons include financial barriers. We want to remove as many barriers as we can. That's why last week the county launched a gift-card program for people who come to get vaccines at a public health clinic. These gift cards are one way to help offset financial barriers such as having to find or pay for childcare, transportation to a vaccine clinic, and losing income from taking time off work to get the vaccine, recover from side effects, or both.
Organizers are also hoping that buzz about the payments will encourage more local residents to encourage their friends, family members, and neighbors who have been on the fence or just haven't gotten around to getting a vaccine to finally roll up their sleeves and get the shot.
The County will also pay you to bring a buddy. Vaccinated helpers who bring in people for their first shots are eligible to receive a $50 gift card of their own. Proof of full vaccination is required to receive payment.
Vaccines offered at county-run sites are free of cost, and individuals do not need health insurance or identification to receive the shots. Recipients do need to sign forms acknowledging receipt of the gift cards.
Daily clinics are available at various locations around Portland and Gresham. Find a full list of the County's free vaccination sites and available hours here.
The County is also doing extended outreach to encourage special populations to attend the clinic including people who are Black, Indigenous, Latino, Pacific Islander, Asian, or other people of color, immigrants, refugees, and people without health insurance or a regular healthcare provider. However, everyone is welcome at the vaccine clinics and eligible for the cash card promotions, regardless of identity.
#oregon #multnomah #portland #gresham #covid #vaccine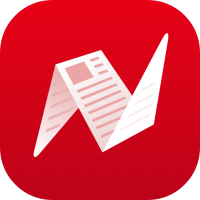 This is original content from NewsBreak's Creator Program. Join today to publish and share your own content.