There have been some big changes at the airport since your last pre-pandemic flight.
Portland International Airport has long been rated one of the best airports in the country, but like the rest of us, it hasn't emerged unscathed from the pandemic.
As many people emerge from their lockdown bubbles, Americans are booking much-deserved vacations. If you are heading on out to PDX for the first time in a while, here are some things you should know:
It's crowded and slow
As multiple news sources are reporting, Americans are now traveling at close to pre-pandemic levels. The Portland International Airport has never drawn the crowds like larger big-city airports, but it's still much more crowded than you might expect. Even at nighttime, there were large groups of people crowding check-in desks, TSA lines, and waiting areas. If you haven't been in a crowd in eighteen months, you might find yourself feeling a little panicked or claustrophobic.
This also means that security lines are super slow, especially as they are re-teaching travelers what is acceptable to bring on the plane according to TSA rules. On a recent trip, the three people ahead of me all had issues with items in their bags or getting through scanners. The Port of Portland is recommending that you get to the airport 2-3 hours early to ensure that you make it to your flight on time and based on my observation, that's probably good advice.
After over a year away from people, some travelers have lost their social skills. I've never seen so many rude people at PDX before. Bring your patience and remember, airport employees and flight attendants are just as frustrated as you with delays and requirements.
You still need a mask
Portland International Airport, like all airports in the country, are required to uphold the federal government's mask mandates for travelers. Regardless of whether you are vaccinated or not, all travelers age two and older must wear a mask that covers their nose and mouth at all times while on airport property or during flights. During a recent visit to PDX I observed multiple people sneaking off their masks or pulling it beneath their noses, so be sure to keep yours on for protection. Even if you're not worried about COVID anymore, masks provide excellent protection against colds, flu, and other viruses you might be exposed to while being around strangers.
There's a lot of construction -- and it's loud
The Portland International Airport is in the midst of a massive expansion project that is expected to continue through 2023. The project will add another terminal to the airport and dramatically increase capacity.
In the meantime expand to deal with lots of noise. At check-in, the desk agent and I had to scream to hear each other over the noise, and it was hard to hear announcements at some locations. Many shops, restaurants, and moving walkways are closed.
You may also experience long, convoluted, and not very accessible journeys from the gate to your plane. On a recent Alaska Airlines flight, travelers were directed down a long walkway to a metal stairs, across the tarmac, and up a shaky metal ramp to board the plane, and then the same journey in the opposite direction to deplane on the return trip. If you have issues navigating stairs or walking quickly, you may want to board with the disabled passengers for extra time. This traveler saw several passengers struggling to drag their suitcases up and down staircases.
It's also important to note that the shortcuts between terminals have been eliminated. Savvy Portlanders were used to using the shortcuts to avoid more crowded security lines or to find their favorite coffee, but now you will need to stay in your departure terminal unless you want to go through security a second time.
Click here for more information on the construction.
The carpet is still there
There's a long history of Portland travelers taking photos of their feet with the iconic PDX carpet. Good news, it's still there and as funky as ever so don't forget to grab a shot for your social media account. Safe travels Portland!
#pdx #portland #oregon #airport #travel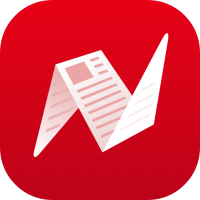 This is original content from NewsBreak's Creator Program. Join today to publish and share your own content.