Floating in sensory deprivation tanks is surprisingly relaxing.
If you've never tried a sensory deprivation "float", you are missing out on a prime opportunity to provide relief to both your body and mind. Fortunately, Portland is home to Float On, one of the largest and best flotation therapy centers on the west coast.
Flotation tanks have been around since 1954. Invented by a scientist who was testing the impacts of sensory deprivation, flotation tanks were redesigned and put into general use in the 1970s.
What is a flotation tank? Float On explains it like this:
A float tank (also called an isolation tank or sensory deprivation tank) is essentially the perfect bathtub. They vary in size, but the typical tank is 8′ long and 4.5′ wide. Air is allowed to freely flow in and out, and the door never locks or latches. It holds about 10″ of water, which is saturated with 850 pounds of Epsom salt. This creates a solution more buoyant than the Dead Sea, and you float on your back about half in and half out of the water. The water itself is kept at the average skin temperature (93.5° F), which allows you to lose track of your body. The tank is soundproof and, when you turn off the light, completely dark. No gravity, no touch, no sight, and no sound. Just pure nothing.
Sensory deprivation and floating have been extensively researched over the last fifty years. You might be nervous about trying a flotation tank, especially if you are nervous around water, but it's perfectly safe. It's impossible to drown in the water due to the high levels of Epsom salt.
And floating in a sensory deprivation tank offers a myriad of benefits for skin, joints, muscles, and your mind. Float On Portland lists the researched benefits:
Getting rid of all sensory input allows the 'constantly-make-sure-you're-not-dying' part of your brain to chill out for a second, allowing the creative, relaxed part of your brain to come out and play. Without the constant pressure of analyzing the world around you, your body lowers its levels of cortisol, the main chemical component of stress. Not having to fight gravity lets your muscles, joints, and bones take a well-deserved break. Your body suddenly has loads of extra resources (usually spent supporting your weight, regulating temperature, and trying not to get speeding tickets), which it gets to focus on things like healing and resting.Without old-man gravity pushing you down all the time, chronic and acute pain is relieved, and your muscles get to fully rest. Unlike lying on a mattress, lying in water allows blood to flow freely all throughout your body. There's no need to readjust your position to get comfortable. Research shows that about 40 minutes into your float your brain stops producing its normal Alpha and Beta waves and starts going deeper into a Theta and even Delta state.
This writer has been visiting Portland's Float On center since it opened in 2010. Their location on SE Hawthorne is welcoming and spotlessly clean. Their website is chock full of great information including an online scheduling portal that is easy to use.
Float On offers three different types of tanks for you to choose from.
"Pod style" tanks are the kind you may have seen on TV or in movies. They are snug and offer the most complete sensory deprivation experience. Users who are claustrophobic, tall, or living in larger bodies may find these tanks uncomfortable and should choose one of the larger tank options.
"Cabin style" tanks are about the size of a garden shed. Like a "pod" tank, users are completely enclosed, but the tank is larger on all four sides, the ceiling is significantly higher, and you can leave a light on if you choose to, offering a little more space. These are also more easily accessible for users with disabilities.
"Float rooms" are the largest option. These rooms are similar to a large hot tub and offer the most spaciousness. This also decreases the sensory deprivation sensation.
Each float room is completely soundproof, has a locking door, and includes an attached shower for maximum privacy. Rooms come stocked with thoughtful supplies to enhance your experience like towels, robes, slippers, earplugs to keep water out of your ears, cotton swabs, and vasoline to protect any cuts or skin abrasions from the Epsom salt. Staff is able to offer additional options to improve your experience, including higher water temperatures and flotation assistance items like floating headrests and pool noodles.
When you arrive for your float, friendly staff will direct you to your private tank and explain the features including how to use the lights and how you will know when your float time is over. Float On also offers a beginner's guide to floating to help you learn more about the process before you arrive.
After being shown to your room, take a few moments to rinse off prior to accessing your tank. Once you are in the tank, you can turn off the lights for the full sensory deprivation experience. Then all you have to do is lay back and relax. The Epsom salts will keep you afloat and the absence of light and sound will help you quiet your mind.
When your float time has ended, soft music and lights will come on and gradually increase to ensure that if you've fallen asleep you know your time is up. Once you exit the tank, use the attached shower and provided soap and shampoo to wash off the Epsom salts.
If you are experiencing stress, muscle strain, joint pain, or you just want to attain complete relaxation, give Float On Portland a try. You won't be sorry. Flotation tank therapy is also a great recovery method for athletes and anyone who engages in physical labor.
Located at SE 45th & Hawthorne in Portland, Float On is open from 7:00 a.m. until midnight most days and offers 90-minute floats for $77 or monthly memberships for regular floaters.
#SummerBucketList #portland #oregon #float #flotationtank #health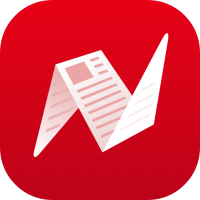 This is original content from NewsBreak's Creator Program. Join today to publish and share your own content.