On a recent trip to visit family, I had the pleasure of visiting the Original Hog Wild and I was glad for the stop. Located in the southwestern Chicago suburb of Midlothian, Illinois, Hog Wild has been serving up pork chops and barbecue since 1985 and attracting diners from all around the area.
It's easy to see why. The Hog Wild pork chop is what made this unassuming restaurant famous. Repeatedly voted "Chicago's Best Pork Chop", Hog Wild serves up a thick and tender pork chop from their smokehouse next door. The extensive menu also includes other barbecue favorites like ribs, chicken, pulled pork, and brisket.
The restaurant's environment is a bit chaotic, loud, and the sheer volume of "stuff" in the restaurant -- signs, fish tank, an Elvis statue -- led to sensory overwhelm. Even at 2:30 on a Saturday afternoon, it was jam-packed with eager diners. It was also spotlessly clean.
You order your meal at the counter -- be sure you choose your selection from the overhead menu before you get up there as the staff is quite efficient at moving the line. Despite a set-up that feels like a fast food place, the food is on par with the fanciest restaurant.
After paying for your meal, you are given an assigned table. Before my dining companion had even come back with our drinks the food had arrived. Hog Wild had the fastest service I've ever seen.
I tried the "pork chop sandwich combo" which includes a giant pork chop resting between two thick slices of bread, with fries or "oven browns" roasted potatoes. Served with a large refillable drink, the pork chop sandwich combo was priced less than $12, a real steal. Hog Wild serves Pepsi products.
When my pork chop came I was shocked and pleased to find that the meat is so tender I was able to easily cut it with the flimsy plastic knife that came with my meal. The pork chop was so big this diner couldn't finish it all, even with leaving off the bread. The fires and "oven browns" were good but unexceptional. As the cashier told me when I asked which potato option was better, "fries are fries".
If you're not interested in the pork chop, we recommend the brisket or ribs. They are both impossibly tender and delicious, particularly when paired with the "#1 barbecue sauce in Illinois". The house-made barbecue sauce is a nice combination of sweet and smoky, and bottles are available to purchase and take home.
Other options include your choice of several different steaks, Italian beef, burgers, and "fresh off the grill" chicken.
For the non-meat eaters, Hog Wild also has a variety of salads, sides, fried shrimp, and a delicious-looking portobello mushroom sandwich. A diverse and reasonably priced children's menu is also available.
Save some room for dessert. Hog Wild offers cheesecake and specialty cakes that are worth trying.
Open Tuesday through Sunday, the Original Hog Wild is located at 149th and Pulaski in Midlothian. Hog Wild also has two satellite "Hog Wild Express" locations in Mokena and Diamond. You can check out their website here. Catering is also available with a minimum of two days' notice.
The Original Hog Wild has ample on-site parking as well as outdoor seating, and both dine-in and carry-out are available.
Head on out to Midlothian and get your pork chop sandwich today. And remember to bring cash -- Hog Wild is strictly cash only.
#midlothian #illinois #southsuburban #chicago #barbecue #barbeque #restaurant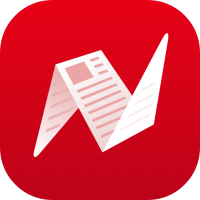 This is original content from NewsBreak's Creator Program. Join today to publish and share your own content.