Portlanders are particularly hard hit by thieves searching for valuable car parts.
Thanks to a bill recently passed by the Oregon legislature, car owners in Portland and throughout the state will have increased protection against catalytic converter thefts.
Most vehicles on the road today use a catalytic converter. Part of the car's exhaust system, their purpose is to reduce pollution from internal combustion engines by changing toxic substances into less toxic substances. As Auto Express explains it:
"Catalytic converters change harmful substances in a car's exhaust gasses, such as carbon monoxide, nitric oxide, nitrogen dioxide and hydrocarbons, into less harmful substances like carbon dioxide and water vapour by means of chemical reactions."
The last couple of years it's been rare to get through a week without hearing at least one story about someone in the Portland area who had their catalytic converter stolen. Neighborhood social media sites like Next Door and local TV stations shared story after story about brazen thefts, often in broad daylight, and usually completed in less than three minutes.
Car owners in Portland have been stunned to find themselves paying an average of $1,672 to $1,708 for parts and labor to repair their damaged car. It is illegal to drive a vehicle without a catalytic converter is not allowed under Oregon Department of Environmental Quality (DEQ) rules.
Catalytic converter theft is big business in Portland and throughout the state of Oregon. Catalytic converters are quick and easy to steal and fetch a good price at the scrap yard. Older models of Honda Civic and Toyota Camry vehicles are a particularly popular target of catalytic converter thieves.
CarFax explained the phenomenon:
"Car thieves know there is strong demand from repair shops and individuals looking to save money on replacement parts, especially on older vehicles, on which owners are reluctant to spend big money on a car with low resale value. The same is true for body parts for popular models from several years back. Shady repair shops might also buy stolen parts but bill their customers for a new one at a much higher price, figuring the customer will never know. 'Cats' are also stolen for another reason: The precious metal that's inside – the palladium, rhodium, and platinum that are the catalysts. Platinum, for example, was recently trading at $944 per ounce, and palladium was at about $2,190 an ounce. Rhodium – fasten your seatbelts for this one – was going for nearly $10,000…per troy ounce."
In response to numerous complaints about rising theft rates of catalytic converters, aided and abetted by the scrap yards that eagerly purchased them, Multnomah County District Attorney Mike Schmidt asked that the legislator take action.
Senator Chris Gorsek proposed Senate Bill 803. The bill proposed to make it illegal for scrap metal businesses to purchase or receive catalytic converters unless the transfer is from a commercial seller or the owner of the vehicle from which the catalytic converter was removed.
After hearings and amendments, the Oregon Senate approved the bill on June 14th; the House followed suit on June 15th. After receiving Governor Kate Brown's signature later that month, the bill officially was added to state statutes on July 7th. The law has an effective date of January 1, 2022.
That means Portlanders have just under six months left before catalytic converter thieves start looking for something else to steal.
#portland #oregon #crime #multnomah #car #theft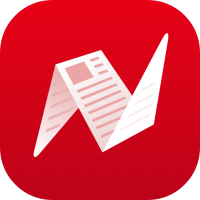 This is original content from NewsBreak's Creator Program. Join today to publish and share your own content.