You can save your lungs with a little pre-planning.
Wildfire season has started on the west coast, and all indications are that this year will be another challenging season on the west coast. With widespread droughts drying out our beautiful Pacific Northwest natural areas, Portland area residents are being encouraged to prepare now for the impacts of wildfires so that they are not caught off guard.
Last year cities up and down the west coast, including Portland, were choked with smoke and toxic air quality as a result of multiple converging wildfires. Evacuations occurred throughout the state as flames moved towards populated areas, including the Portland metro area. And many people were unprepared for how to best respond.
Here are three important things you can do now to help keep you and your family safe if wildfires impact your neighborhood.
Be sure you're signed up for emergency alerts.
When conditions become dangerous, local jurisdictions will use the emergency alert system to warn residents of the hazard and offer information on how to respond. You may have seen these alerts come to your cell phone for things like air quality, dangerous heat, tsunami warnings, and "Amber Alerts" for missing children.
Alerts will typically come from the City of Portland; Multnomah, Washington, or Clackamas counties; or the State of Oregon Office of Emergency Management. Alerts come through like a text and are accompanied by an emergency alert tone to differentiate it from routine texts you receive.
If you haven't received alerts over the past year, they are likely disabled on your cell phone. Take some time today to activate the emergency alert system on your cell phone to make sure you have the most up-to-date information. Registration is particularly important if you have a non-Portland area code. For more instructions, click here.
Pack a "go bag".
Wildfires are unpredictable and can change directions quickly. Officials encourage all residents to create a "go bag" that they can take with them in an emergency evacuation due to things like wildfires or earthquakes. A good "go bag" will help you be ready regardless of the reason for an evacuation.
Ask yourself: if you have a thirty-minute warning to leave your home, what will you wish you had brought with you if your home is gone when you return? This happened to many people in the outlying areas of the Portland metro area last year.
Your evacuation will go smoother if you can grab your bag, your family, and your pets and go instead of running around grabbing things. Some things to consider include: identification documents, cell phone charges, prescription medications, masks, baby supplies, and pet supplies. The federal government has a great website that offers a myriad of suggestions for preparing "go bags". Check it out here.
If you are told to evacuate, you will also be advised where you can go to find a safe shelter. Be sure to keep your gas tank filled in case you need to drive a long distance to get to safety. Cell phone towers may be placed offline for civilian use during an emergency, so talk to your family members about alternate ways to communicate with each other if you are not with your household members when the evacuation orders come through.
Prepare to shelter in place.
When the air quality hit the toxic level last fall, many people in Portland hunkered down inside their homes to stay safe. Soon toxic air was filtering indoors, and some people were floundering for solutions.
To be better prepared next time, assemble an at-home emergency kit. Plan for what you'll do if you need to shelter in place at your house for seven days or more, possibly without water or electricity. Be sure you are stocked up on supplies like water, batteries, solar chargers for your electronics, dog food, baby supplies, medicine, food that doesn't need to be cooked, and something to pass the time. Check out the Red Cross website for more suggestions.
Other ways to prepare your home for wildfires and toxic smoke include:
Purchase an air purifier and extra filters
Seal up leaks in your house and be prepared to tape off door frames and other places where air could seep in
Have a fan for air circulation
Have a supply of N-95 masks or respirators
Have extra inhalers if you use them for conditions like asthma and COPD
If you live in the Portland area, or anywhere in the state of Oregon, the question isn't "if" a wildfire will impact you, but "when". Take some steps now to prepare your family for the inevitable. You'll be glad you did.
For more preparedness ideas, visit the websites for the Portland Office of Emergency Management (PBEM) or the Multnomah County Office of Emergency Management. Both sites are chock full of excellent information on how to keep your family safe.
What are your favorite tips for emergency preparedness? What was most helpful to you during last year's Oregon wildfires? Share your suggestions in the comments.
#portland #oregon #wildfire #drought #emergrency #preparedness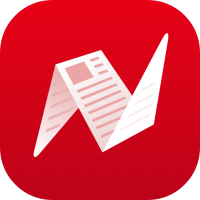 This is original content from NewsBreak's Creator Program. Join today to publish and share your own content.