Multiple articles this week proclaimed Portland as the city with the best pizza in the country, causing many transplants to the Pacific Northwest to scratch their hands and wonder, "What? Have the reviewers actually had good pizza before?"
The proclamation of Portland being the best pizza city came from two guys named Nathan Myhrvold and Francisco Migoya. As part of the research for their upcoming book "Modernist Pizza," the duo claims to have eaten almost four hundred different pizzas in more than a dozen cities around the country.
In addition to checking out pie shops in Portland, they also tasted the wares in Los Angeles, San Francisco, Detroit, Seattle, St. Louis, Old Forge, New Haven, Jersey City, New York City, Chicago; the Quad Cities in Iowa and Illinois, Phoenix, and Philadelphia.
As someone who grew up in Chicago and lived in the Quad Cities for four years before coming to Portland, this writer had to wonder if Myhrvold and Migoya gave this honor to Portland as some kind of publicity stunt.
Pizza is, of course, a regional specialty with great variations from city to city. While most people would agree you can get a decent pizza at a couple of places in Portland, many Portlanders contend that truly good pizza is non-existent in the Rose City.
Myhrvold explains that "Best Pizza City" is admittedly a "fuzzy concept." The authors offered this explanation of how they selected the best city:
"To us, it means there are multiple choices of great pizzerias, ideally in different styles…Chris Bianco, in Phoenix, might make sensational pizzas, for instance, but he's one guy. I wouldn't call it a great pizza city…Portland pizzerias, on the other hand, offer genius in multiple styles, from New York-style pies at Scottie's Pizza Parlor to Neapolitan-style at Nostrana and creative, ingredient-driven pizzas at Lovely's Fifty Fifty."
Multiple commentators on social media disagreed with the Best Pizza City designation:
"Pizza shouldn't be snobby," one commentator groused.
"Two experts at being completely wrong," another noted.
Another creative commentator added:
"The two experts, Mario and Luigi, will also rid your pipes of turtles and deliver delicious pdx pizza to you in their go karts. They also declare "Portland the Safest City in America" or at least in comparison to the only other two cities they know, the underground Mushroom Kingdom and Brooklyn circa 1930."
Probably the best indication that a large contingent of Portlanders find the pizza offerings lacking is the frenzy over Jerry's Pizza, a new addition to the local pizza scene featuring Chicago-style "tavern pizza".
For those who are not from the Midwest, tavern-style is the "real" Chicago pizza. Deep dish is only for tourists and special occasions.
Tavern-style pizza has a thin cracker-like crust, tomato sauce that has actual seasoning in it, and instead of the fussy artisanal ingredients common to Portland pizzas, tavern-style pizza sticks to the basics like cheese, sausage, and pepperoni. It also comes in a bag, not a box, and is cut into squares. When this writer visits family back in Chicago, tavern-style pizza is always the first meal of the trip. And often the last one too.
And now, Jerry's Pizza is being held up as the future of Portland pizza -- the promise that one day our fair city can rise up to be worthy of the title of "Best Pizza City".
The founder of Jerry's pizza, Jerry Benedetto, started making pizza in his home kitchen during quarantine. After developing an 18-month waiting list (yes, a year and a half waiting list for a pizza) he began making pizzas in the kitchen of the Bear Paw Inn in southeast Portland. It's the hottest pizza ticket in town.
As the Willamette Week newspaper reported,
"Don't expect to roll up and order at the bar: Jerry's holds a ticketed sale once a week. On a recent drop, 30,000 hopefuls crashed his restaurant's website, all hoping to get one of the 25-30 pizzas Benedetto is able to put out each of the four nights he's open."
Here's hoping that Jerry hires some staff and starts cranking out more of those delicious pizzas.
What's your opinion on Portland's designation as "Best Pizza City"? Are you a fan? Or are you one of those 30,000 hopefuls waiting to get a fix from Jerry's Pizza?
#portland #oregon #pizza #restaurants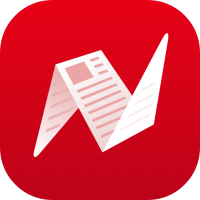 This is original content from NewsBreak's Creator Program. Join today to publish and share your own content.