I've never been a huge fan of fireworks.
When I was a kid, I saw someone accidentally start themselves on fire with a firecracker on the 4th of July. Fortunately for that kid, his dad was close by and was able to smother the flames before he sustained more than minor burns, but when you see someone's clothes start on fire while they shriek in terror and pain, it definitely leaves an impression on you.
My dislike of fireworks and related noisemakers has increased over the years. Fireworks are so incredibly traumatic – to veterans, to shooting victims, to domestic violence survivors, and especially to animals. No amount of Xanax or anxiety medication helps with the level of trauma this creates.
Yet fireworks are enduringly popular here in Portland, Oregon where I live. This popularity is leading to dangerous conditions. The Pacific Northwest is in a drought after one of our driest winters on record.
Drought is becoming our "new normal" here in Portland. Last fall the entire region was under a dangerous air advisory for days when a series of wildfires converged, wiping out entire towns in Oregon and making it nearly impossible to breathe for anyone who needed to spend some time outside.
Memories are short however, and as fireworks stands popped up around the city, many in Portland began to worry about new wildfire threats. The Oregonian newspaper reported that in response to these extreme fire dangers, local officials in cities across Oregon and southwest Washington banned the purchase of fireworks, even if they are normally legal. Fireworks were banned in Portland, Vancouver, Multnomah County, Clark County, and other locations.
Announcing the ban, Portland mayor Ted Wheeler said:
"With the recent historic, once-in-a-millennium heatwave and the forecast for continued warm weather, saving lives and property are a top priority. A decision like this doesn't come easily but it's imperative that we do all we can to ensure the everyone's safety. This sales ban is another necessary measure to reduce threats posed by wildfires to the city and all who live here."
Many jurisdictions also canceled their planned public fireworks displays, much to the dismay to local residents who were already mourning last year's cancellations due to the COVID-19 pandemic.
Although the efforts reduced fireworks use, it definitely did not eliminate it. Many Portlanders posted on social media that their neighborhoods were still filled with smoke and the unmistakable sound of detonating fireworks.
I read last year that as fireworks have gotten safer over the last few decades, they have gradually been legalized in all but three states. And with legalization comes more extensive usage. Now some Portland residents are calling on local officials to create a permanent ban on fireworks.
Just because people are less likely to start themselves on fire now that doesn't actually make them "safe". They can still start a fire. They can still trigger PTSD in veterans and others. And they can still make a dog go through a window.
I used to have this beautiful dog named Nina. A couple of months after I got Nina, I went to a friend's house for a 4th of July dinner and didn't get home until well after dark. By then the neighborhood was like a war zone. I walked up my driveway and heard strident whining, so I looked up to see my dog pacing on the roof over my front porch. She had broken through a glass window trying to escape, but then got trapped on the roof of the porch. She was bleeding in multiple places from breaking the glass, so I rushed her to the animal emergency hospital.
The animal hospital on the 4th of July was one of the most horrible things I've ever seen. An entire lobby full of bleeding and hysterical dogs who had injured themselves trying to get away from fireworks. As multiple outlets report each year, the 4th of July is one of the deadliest days of the year for dogs. That was the last time I ever went anywhere on the 4th of July without my animals.
Last year my roommate and I decided to take the dogs out of the city on the holiday to escape. We rented a great little cabin at the base of Mt. Hood, in the national forest. We were totally surrounded by forest and still, we heard non-stop fireworks despite the high risk of wildfires. My roommate spent most of the night laying on the bathroom floor comforting her hysterical dog, ruining what was otherwise a great trip.
Other Portlanders seek the relative quiet of soundproofed hotels by the Portland Airport to keep their pups calm.
With the emergency bans outlawing fireworks having little effect, the question remains: should Oregon cities like Portland permanently ban fireworks? What do you think? How bad are the fireworks in your area?
#portland #oregon #mthood #washington #4thofJuly #fireworks #emergency #wildfires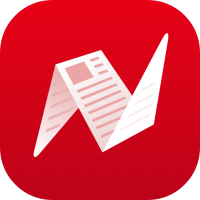 This is original content from NewsBreak's Creator Program. Join today to publish and share your own content.