There's a revolution going on and Portland residents are about to overthrow their home shopping overlord: Amazon Prime.
If you live in Portland or have visited the Portland, Oregon subreddit you know that local residents are fed up with Amazon Prime. According to multiple self reports, customers are canceling their Prime memberships in droves – and I'm right there with them.
For those who aren't familiar, Prime is a premium service associated with the online megastore behemoth Amazon.
According to their webpage, the Seattle-based company offers multiple Prime benefits to customers including:
Fast "free" delivery: either one day, two day, or expedited delivery depending on the item and its proximity to your home
The ability to choose a specific delivery date
Access to various streaming platforms that offer movies, TV, music, and video games
Photo storage
A clothing service where you can try out clothing and return if you don't like them
Access to "free" books through its Kindle platform
Fast grocery delivery through Amazon or its partner Whole Foods
When Prime service launched in 2005, like many customers I joined the service and was an enthusiastic supporter. The Portland area has warehouses nearby and with our proximity to Amazon's headquarters in Seattle Washington, it was too good of a deal to pass up.
The service worked well for a while, but slowly Jeff Bezos and his shareholders did two things: raise the price and reduce the benefits.
An Amazon Prime subscription has increased from $79 when it was first introduced to its current price point of $119. And while the options associated with Prime have increased, the actual benefits have not.
Prime Reading was slowly whittled down, and more books were moved to KDP Select, commonly known as "Kindle Unlimited", requiring customers to pay an additional $9.99 per month to access unlimited free books.
Similarly, more and more songs and albums have been moved from Prime Music to its "Prime Music Unlimited" service where you need to pay an additional $10.99 a month for many of the songs that used to be included in the original Prime Music.
What customers love most about Prime is its commitment to "fast, free shipping". For people who regularly order from Amazon, having something arrive at your house in one to two days for free was a huge benefit.
But even that is disappearing, especially in Portland. On June 30th I went onto Amazon to order dog food, a regular purchase. To my shock, every item was showing a "Prime Delivery" date of July 7th, as shown in the screenshot below.
I contacted customer service and asked what the issue was that everything was eight days out and reminding her that Prime promises two-day shipping. The response was: "some items take longer than two days". But as you can see, it wasn't "some items" it was "all items".
I turned, as I often do, to the internet for answers. Perusing the Portland subreddit, I noticed multiple people complaining about long delays with Prime on any item they ordered. The real issue is this: Amazon pushed its delivery partners too far and they finally rebelled.
As reported by multiple local Portland news sources, including The Oregonian, two major delivery contractors have cut ties with Amazon.
Last Mile Delivery and Triton Transportation notified Amazon that they were out, citing "unsafe working conditions" where low payment rates and high expectations have led drivers to work without breaks, sometimes urinating in bottles or driving well above posted speed limits to stay on schedule.
The Oregonian quoted a letter to drivers from Tracy Bloemer, co-owner of Last Mile Delivery, as writing:
"Amazon has been nickel and diming us so bad that if we don't make change, we can no longer offer the support and incentives that thus far we have been able to provide. This leaves all of you without help to do over 200 stops while getting paid less to do so."
The two companies were delivering approximately 22,000 Amazon packages a day throughout the Portland area.
Amazon denied unfair practices, implying that the Portland delivery companies were trying to shake them down for more money, and said they were "doing everything we can to support the affected employees, including connecting them with other Delivery Service Partners in the area who are hiring."
They also stated that service in the area was not likely to be impacted. Delivery service in the Portland region does, in fact, appear to be impacted. A check on July 5th showed reduced delivery times compared to last week, but all items were still a minimum of four days out, not the two promised by Prime service.
For many Amazon customers, including me, this is the impetus we need to search for other options for fast shipping or just accept the longer delivery times that are offered to non-Prime Amazon customers. I canceled my Prime renewal, and if the Portland subreddit is accurate, so did many Oregon customers.
#portland #oregon #prime #amazon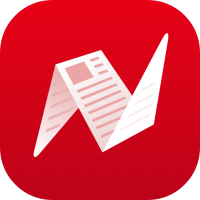 This is original content from NewsBreak's Creator Program. Join today to publish and share your own content.